So I brought Haru to ride a sampan.
Sampan = Wooden boat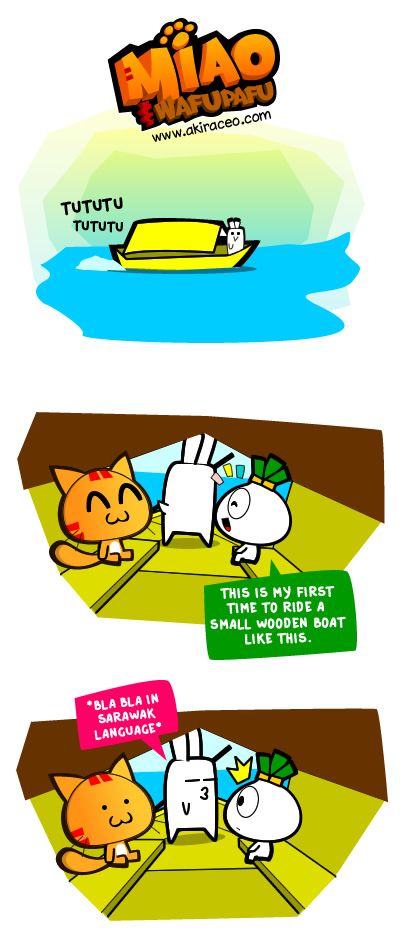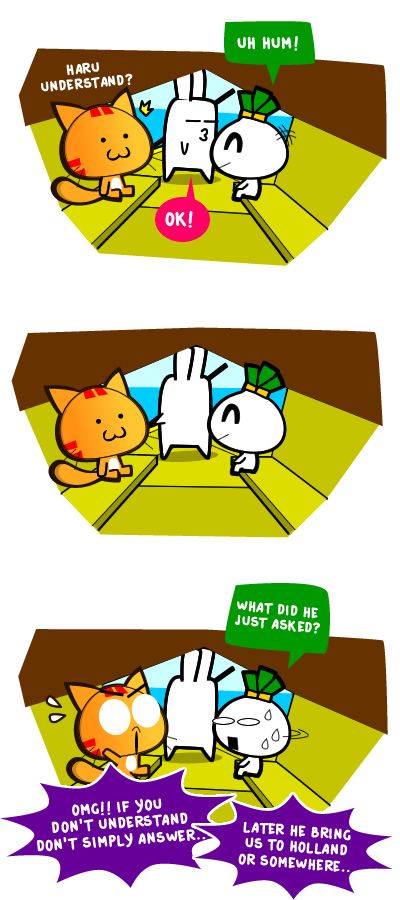 .
.
.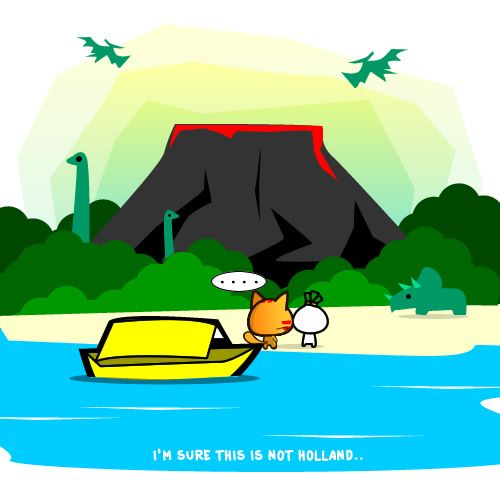 Okay, we didn't really landed on the lost island of Dinosaur but silly Haru really went and replied the Boat uncle "Yes" and nodded even though he doesn't understand what the uncle just asked.  😐
Luckily, we ended up at the right port and village.
——————————————
SARAWAK LANGUAGE
In Sarawak, there's a dialect/language called Sarawak Language or Sarawak Malay. It's spoken widely by local especially the natives, and non natives who hang out with natives a lot. Lol.
Here's some example of words, to give you an idea how it would sounds like..
Kamek  – Me / I
Kitak    – You
Sidak   – Them
Nya – He / She
Kamek orang – We
Asuk – Dog
Pusak – Cat
Manok – Chicken
Ya – That
Tok – This
Sitok – Here
Sia – There
Aok – Yes
Sik – No
Kali – Maybe
etc…
So how to communicate in Sarawak? Speak English or Malay. 😛
——————————————
Pak Tambang (Uncle Sampan Service)
Kuching City is divided by a river.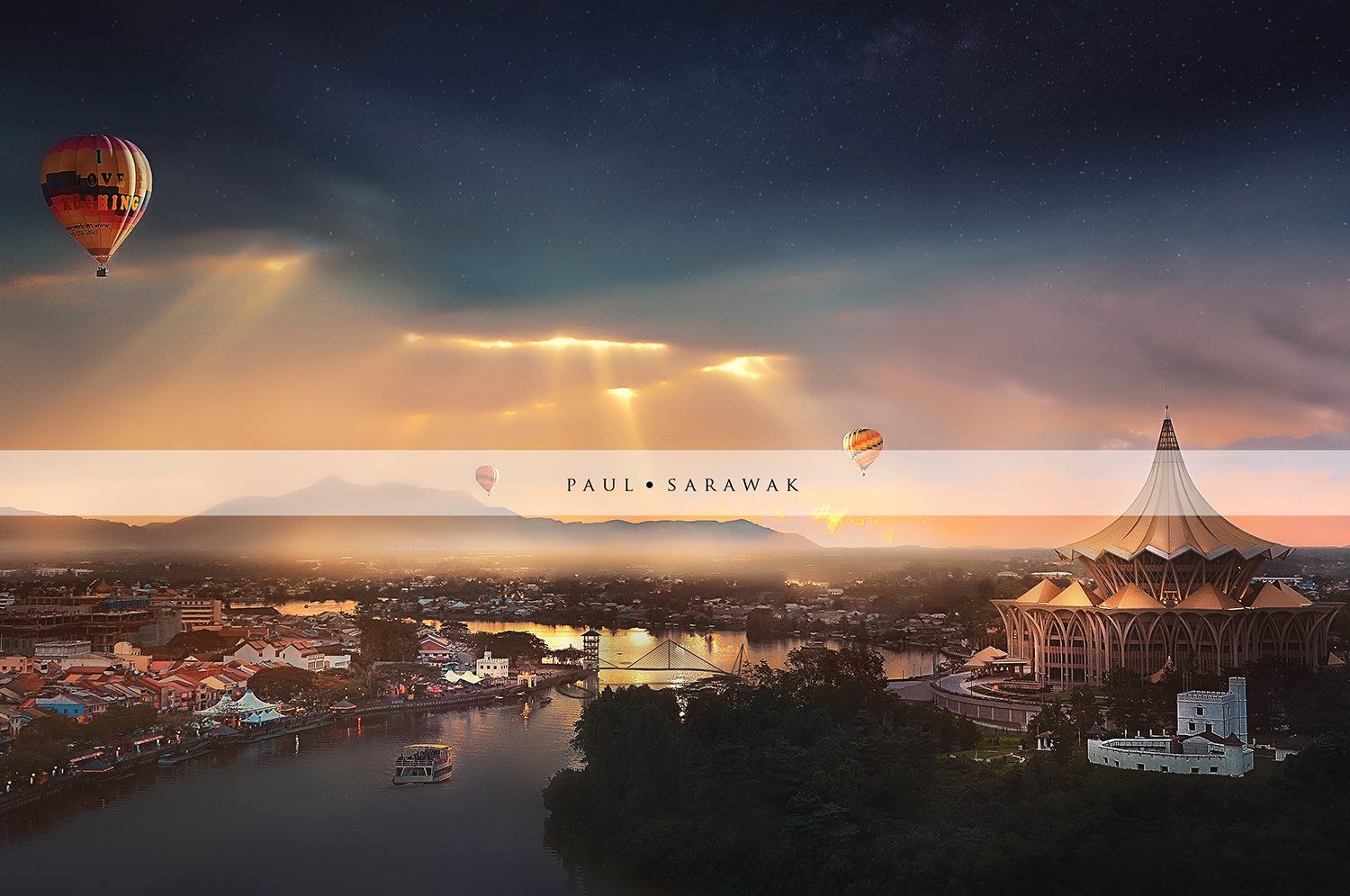 Although there are bridges across the river but there is one traditional and famous local way to travel across the river.
That is via the sampan service, Pak Tambang which fetches people across the river in a small boat for only 50 cents. Many times cheaper than driving all the way across the bridges.
This sampan service has been exist and operating since Brooke Era which is like more than 100 years ago.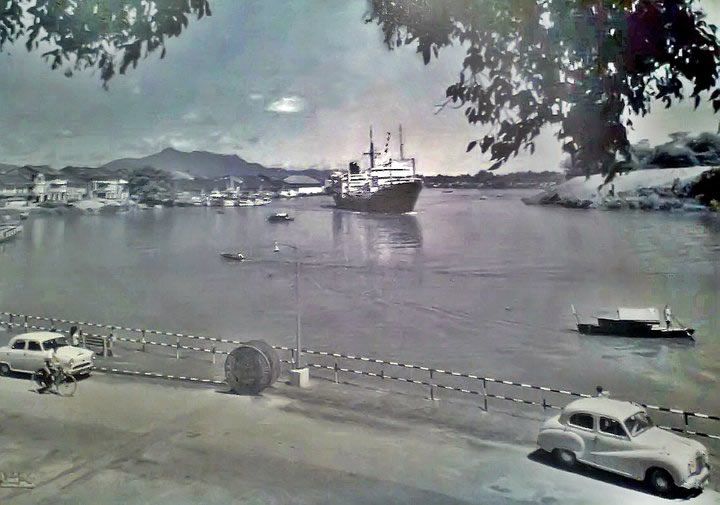 I do not have photos from 100 years ago but this is the photo probably 40-50 years ago. The little boat on the right is the Pak Tambang. It's quite a rare chance to ride a wooden boat these days especially in the cities of Malaysia.
Do have a try if you're here before they face extinction when the government build the Golden Bridge over it. Oh, the best Layered Cake is located opposite too, another reason for you to cross the river hahaha.
Photos from Paul Sarawak, Robin Wong, and Sarawak Government portal.