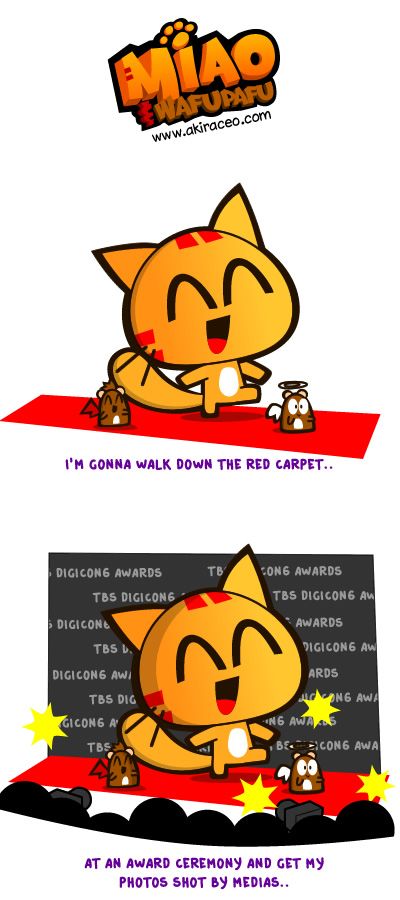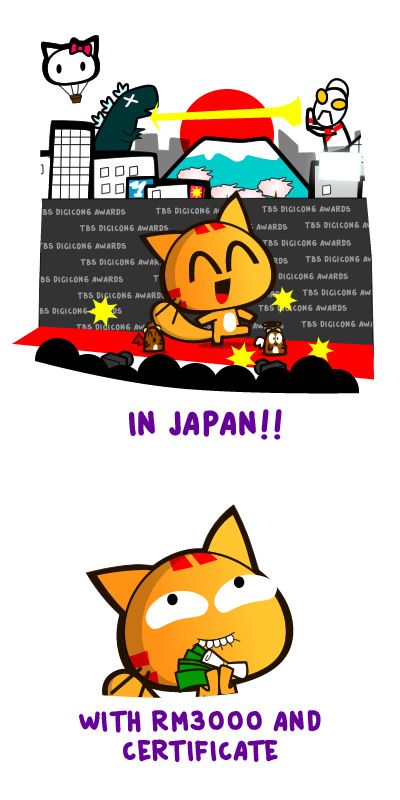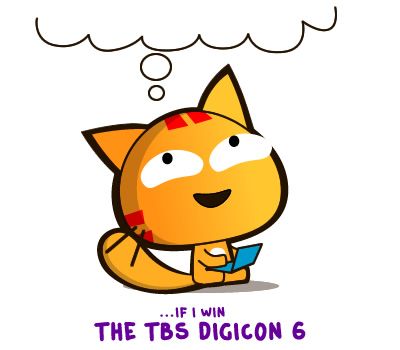 Yes!! The yearly creative competition, TBS Digicon 6 is back!!

I just submitted my previous over-do-it unity animation for it. This one if you can't remember..

Actually, I wanted to submit my sad Miao&WafuPafu video but it's more like a slide show than an
animation. 🙁

Anyone wanna help me out with the redo? 😛
Anyway, if you create your own videos, no matter it's 2D, 3D, love action shots or stop-motion animation, anything as long as it's digital, do check out the 15th TBS DigiCon6 competition. For more information, do either click the link below.
<< TBS DigiCon6 >>
or read further below.
——————————————————-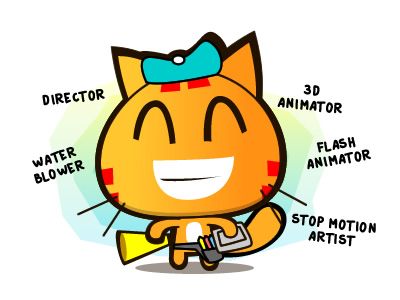 Aiming to bring all creative minds from across Asia together, Multimedia Development Corporation DeC has partner with TONTON together with Tokyo Broadcasting System (TBS) this year to bring the 15th TBS DigiCon 6 !!
If you're a director, animator, a story teller, any thing as long as you're a digital content creator…it's time to get your dreams come true.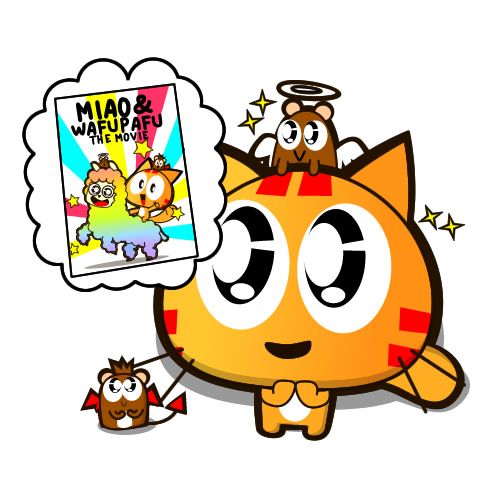 What dream? Having your name known, your creative works out to the world or even to the big screen, of course.
How? Just submit your digital content of:
1. Computer graphic animation (2D/3D).
2. Live-action films shot/ edited by digital movie equipment.
3. All 3D-rendered films (Includes stop-motion and clay animation).
in any style or theme which does not exceed 15 minutes in duration to Veedo.my before 12nd September! So dig out all your previous works and submit them!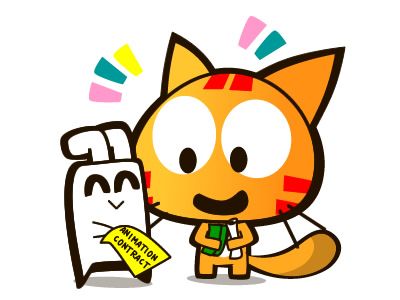 Exceptional entries will be awarded and the awarded creators might be supported in future in various ways in their creative production or release.
Prizes for Malaysia Local Competition
• First Prize (1 work): RM3,000 + Prize from Avid and Wacom + Certificate and Invitation to the main ceremony of TBS DigiCon6 Awards held in Tokyo, Japan on November 2013.
• Second Prize (1 work): RM2,000 + Certificate
• Third Prize (1 work): RM1,000 + Certificate • Honourable Mention (1 work): RM500 + Certificate
Both professional and amateur creators are welcomed to participate in this competition, and all entries will be judged fairly based on the judging criteria.