Shrekfast at Sheraton Hotel
The next day morning~~we had a fantasy themed breakfast.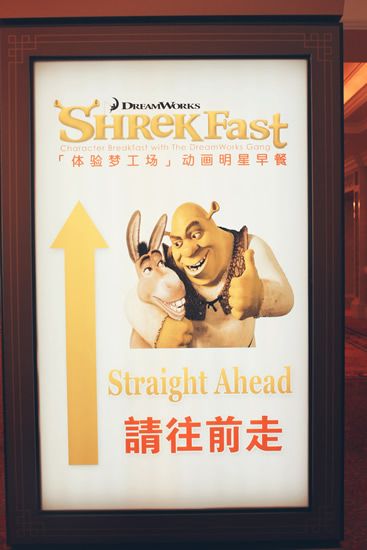 The Dreamworks' Shrekfast.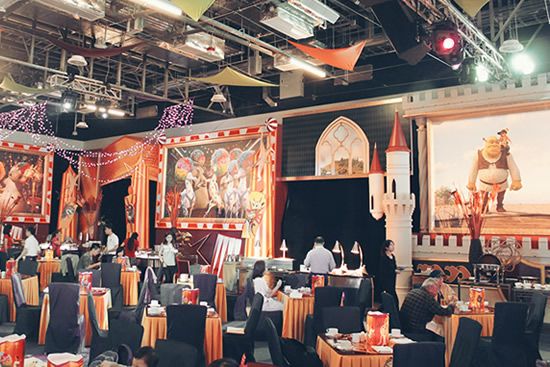 What is a Shrekfast? Basically, first they put you in a castle themed location like above to have your breakfast.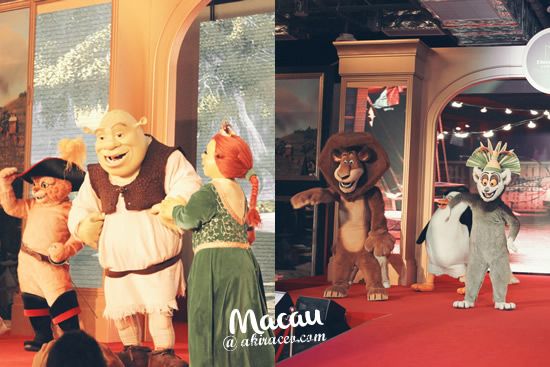 Then, they send out characters from Dreamworks' animation to disturb you with your breakfast. hahaha
because you're having mini version them for breakfast. You can just hug them to stop them from disturbing tho.
Wine Museum
Escaped from Shrek and the rest, we headed over to the wine museum. If you're a wine person, you will love this place. There's history and also information on classification of wines.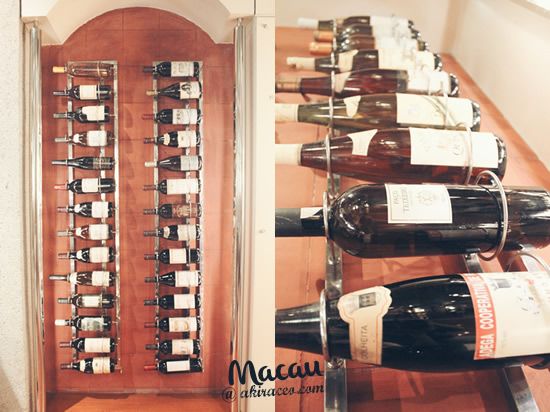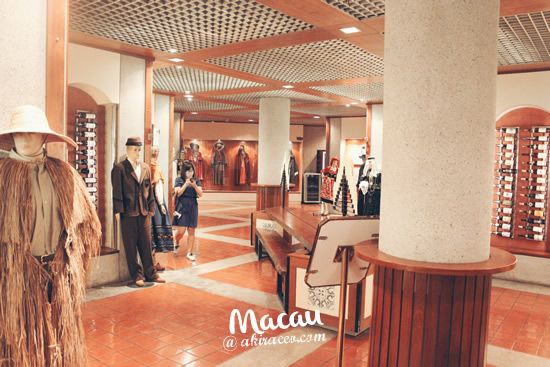 The best part..
but i didn't went as I'm not a wine person yet and yes, chingy here don't drink any liquor. =.=
Grand Prix Museum
Opposite the Wine Museum is the Grand Prix Museum where it documents and showcase the history of grand prix and F1 in Macau.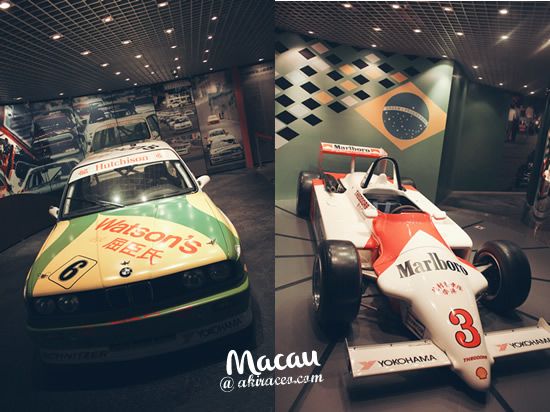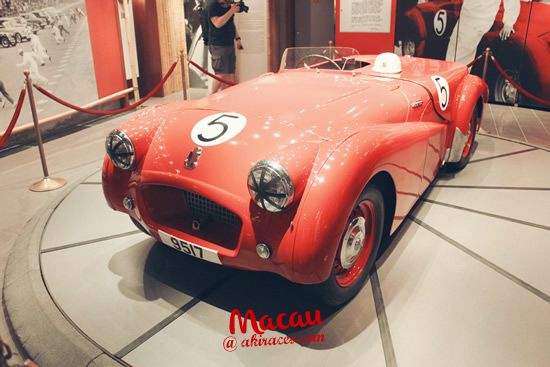 Wine and Cars, great place for guys XD except me.
I'm not a fan of wine and cars. I enjoy disturbing people..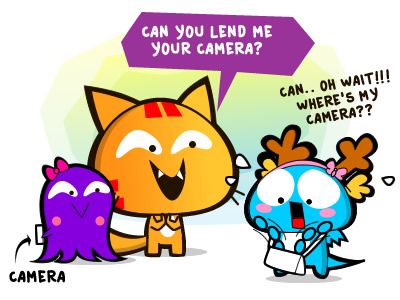 like where Chingy accident left her camera at the museum and we hid it from her. It was fun. hohoho
MGM Macau Hotel
After the museum tour, we head over to MGM hotel for our lunch.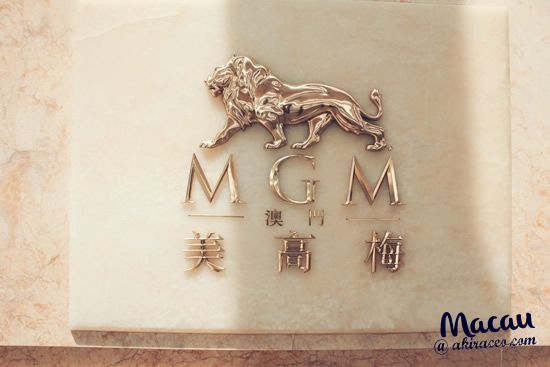 The place was amazing ,they have this themed hall, MGM Aurora. Every year they will setup a theme for it.
This year, they have a Life of Pi inspired theme.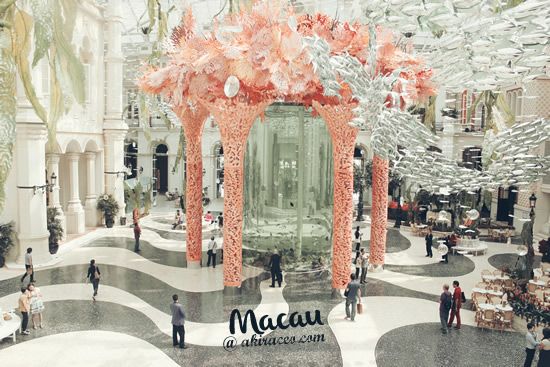 Oh waittt.. there's a big aquarium..
Nanny (le octopus): Fishh….
Miao: Food…
Nanny: . . . .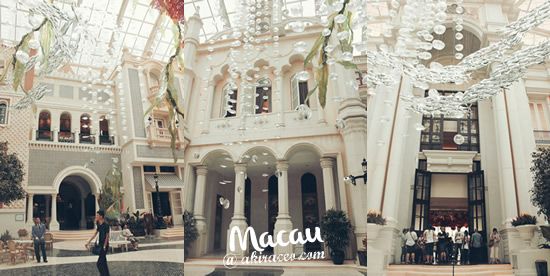 The interior design of the place is lovely and everything is so huge.
Look at the door! Look at the pillars!!
Oh ya, we're here for lunch. Buffet!!!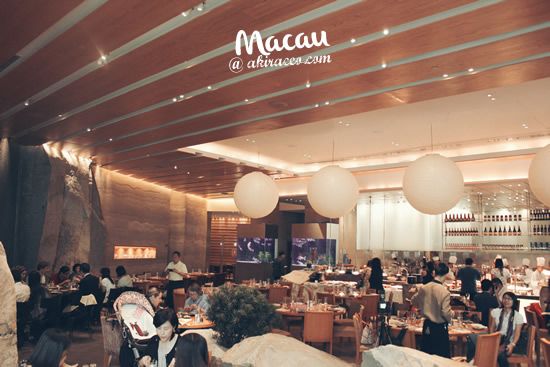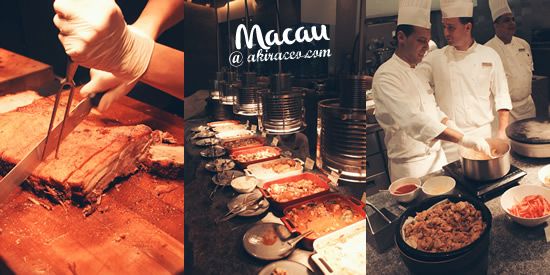 Look at all the meat and seafood i had!! x3 plates for each plate shown above. hahahah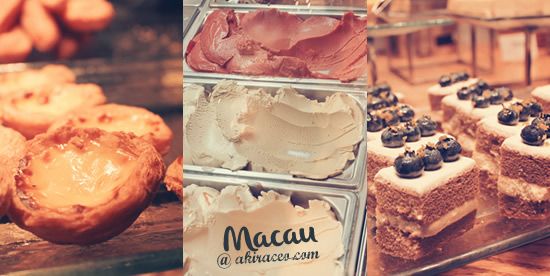 and unlimited ice cream is love~~ :3
Senate Square
After a fat cat lunch, we head over to Senate Square, it's a place where the locals, youngster, and even tourist hang out. Something like our Bukit Bintang area.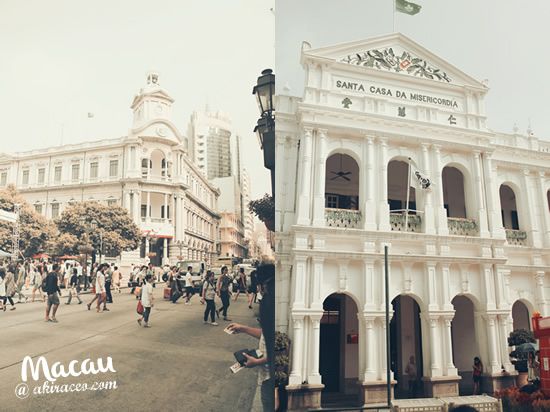 Check out all the Portuguese styled buildings. Lovely isn't it 😀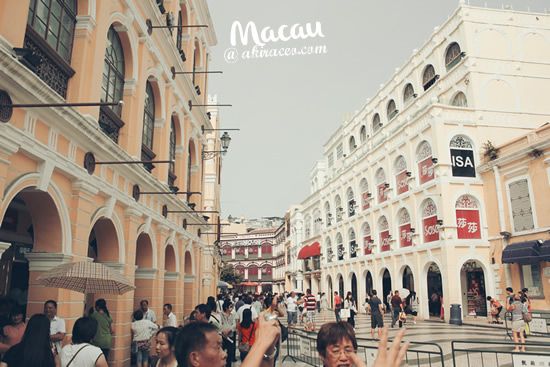 There were many shops and brand outlets but too bad.. I couldn't enjoyed them T3T
as i was in a hurry.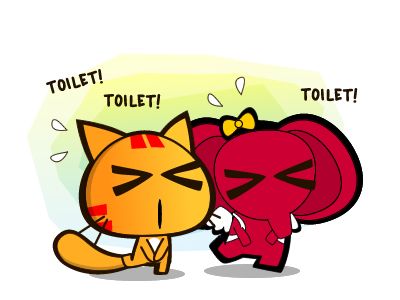 Too much free flow drinks during lunch.
The place was really packed with people.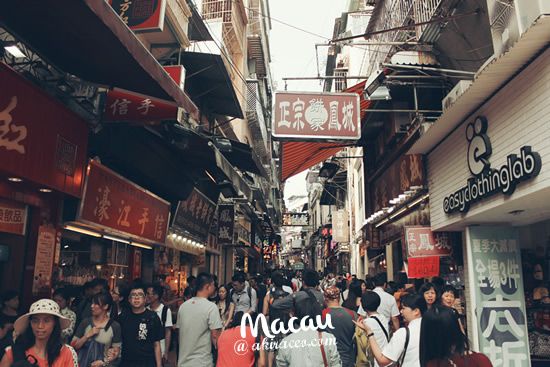 Look at the sea of people!!! scary!!
It was also the annual Beer Race festival. Waiter and waitress all around Macau came and compete in this race.
Some of them are really really good.
Found some familiar brands along the way.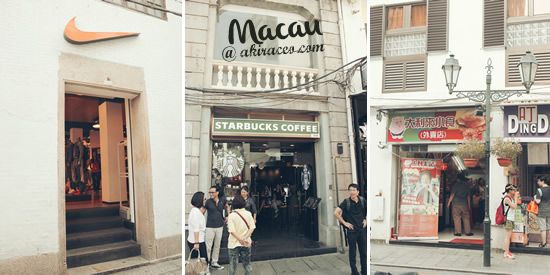 Love the Starbuck building. Oh the shop on the right is the famous Macau pork chop bun.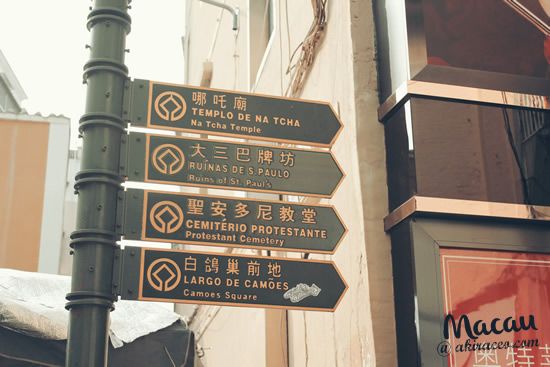 Because of their Portuguese history background, their signage have all three languages on it.
They are actually quite proud of their history background unlike here in Malaysia, the government is kinda anti and try to remove any trace of it which i don't understand why.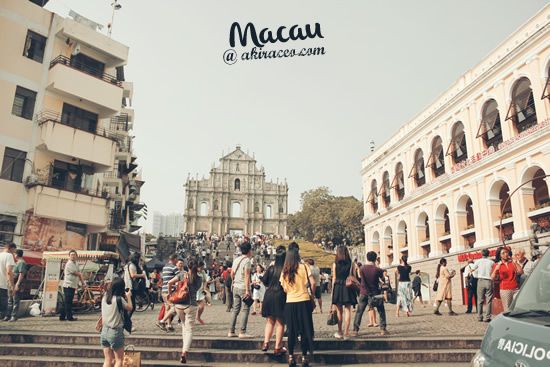 It turned out the toilet we're looking for it's actually right beside the Ruins of St Paul Church which happened to be our meeting point afterward. 😐
Ruins of St Paul's Church
Anyway, Ruins of St Paul's Church!!!! Ruins done it the right way.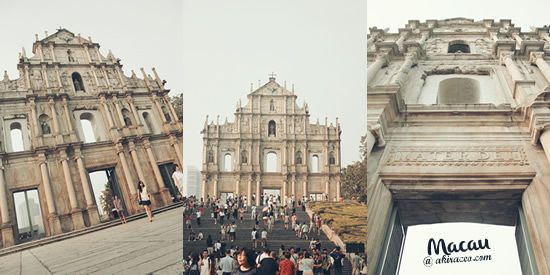 I just found out I forgot to give it a touch by gosok my body on it leaving my cat mark. hahaha
The view from St Paul's Church.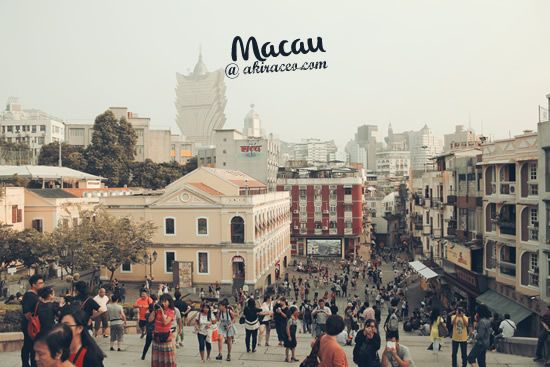 After hanging out at the Ruins of St Paul's Church, we went to Michael Jackson Museum.
.
MJ Museum
The museum is not big tho, only two floors where one of the floor is a cafe.
The prominent attraction are these two iconic garments from Michael Jackson.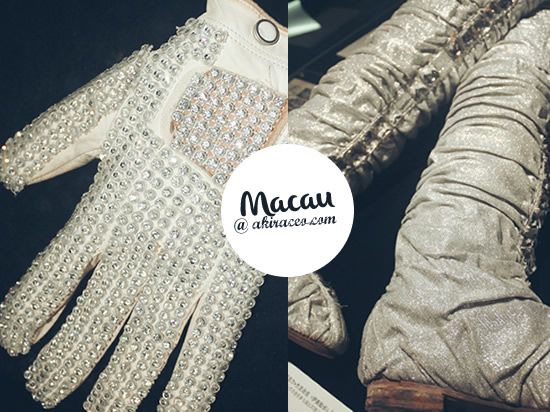 oh they have this werewolf statue there..not sure which MV is it from tho.
I'm not really a MJ fan. Then Chingy wanted to take a photo of it.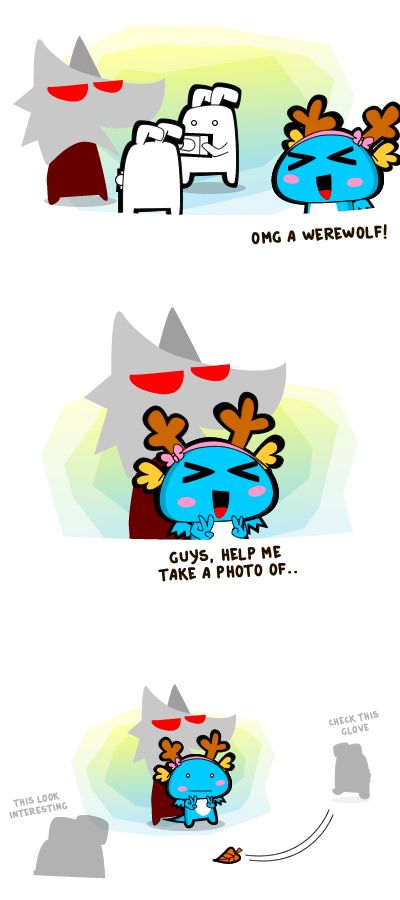 hahaha poor her. People just walked away unintentionally.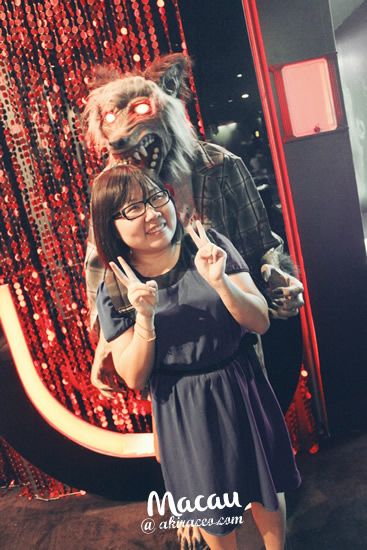 Stupid Chingy acting cute.
In the end, I was forced to take a photo of this as no one wanna took. ┐( ˘_˘)┌
.
Boat Ride
After the short visit to the MJ Museum, we went for a boat ride but too bad there's no good sunset view on that day.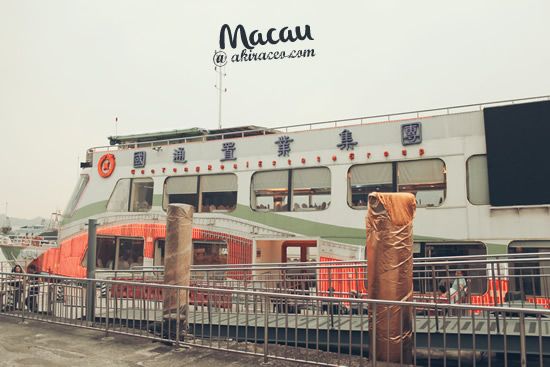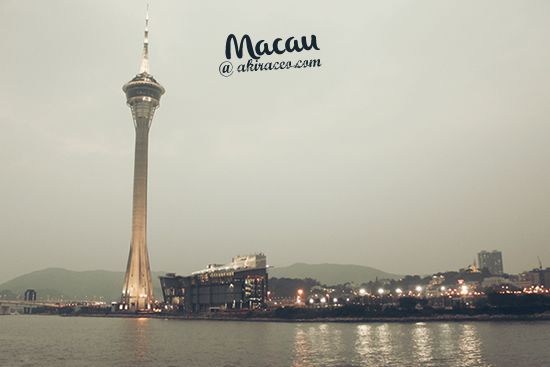 After the ride, it was my favorite time!! Meal time!! XD
.
Restaurante Litoral 
Tonight we're having Portuguese for dinner at the Restaurante Litoral, a famous Portuguese Restaurant.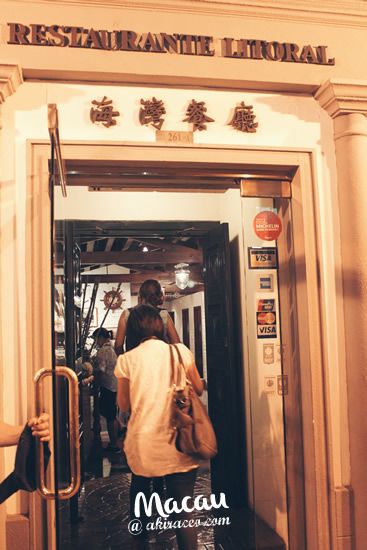 Check out the dish we had.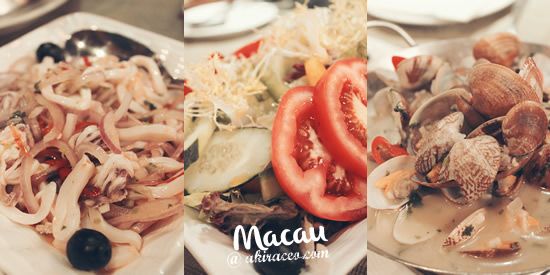 From left to right:
– Cuttlefish salad.
– Salad Salad: LOL!
– Fresh Steamed Clam.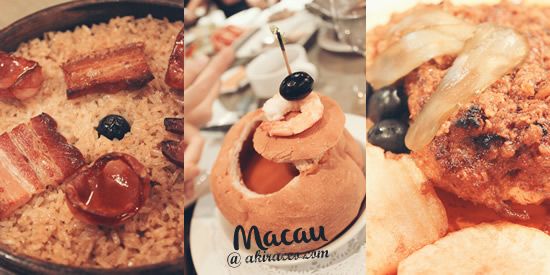 – Baked Duck Rice with Bacon: Yummy!! but a little salty.
– Prawn bisque in bread bowl: Very creamy. Have so many food that i only finish the prawns and leave the bread alone.
– African Chicken: My favorite dish of the night. The sauce is very nice, a little like rendang with sweet and sour taste.
– One of Macau Signature dish, Curry Crabs: I have high anticipation for this as I'm a crab lover. but turned out it was a let down for me. 🙁 It's either I have too high expectation or maybe I was so used to the heavy spiced curry crabs back in Malaysia that i find the taste a little too light to my liking.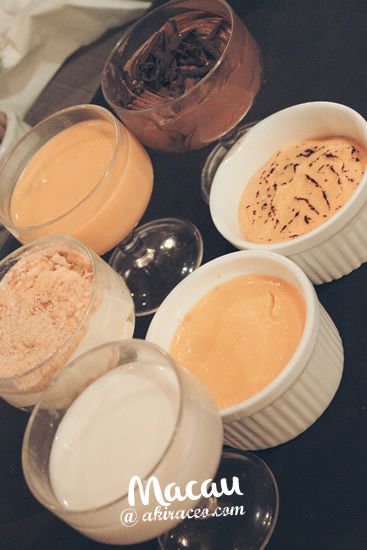 The dinner ended very well with all the yummy dessert we had. Looked at all these desserts I finished without sharing!!!!
Yummzz!! I went back hotel as a fat cat!!
.
to be continued. 
————————————————————–