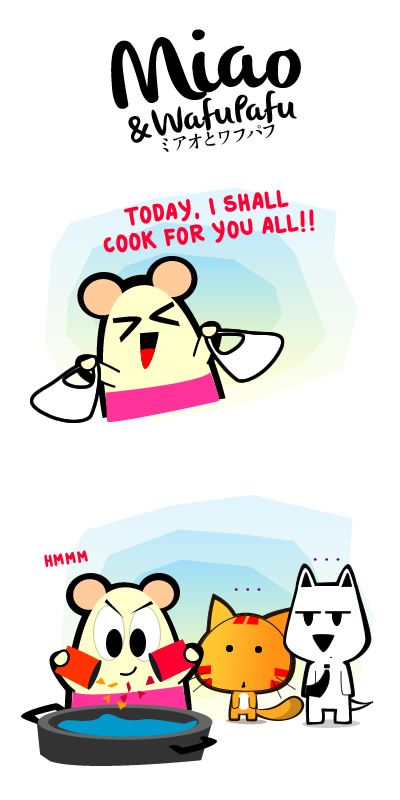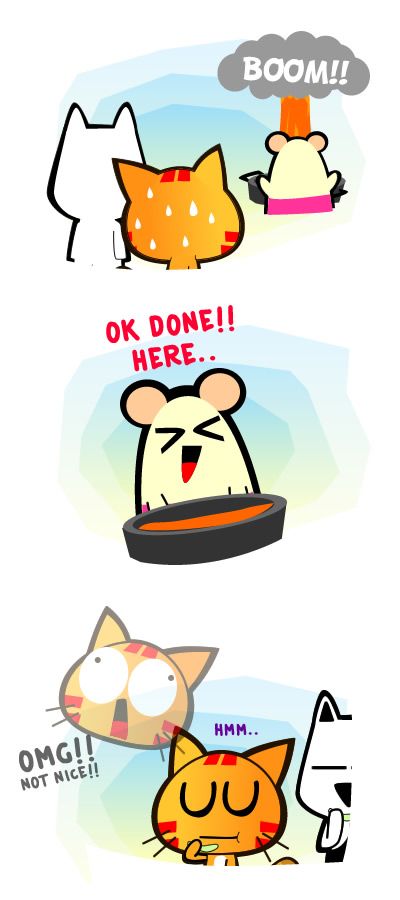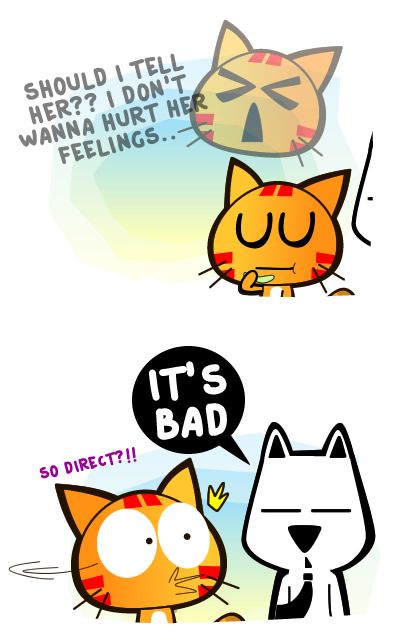 hahah actually it's not that bad, still edible.  Just a kinda diluted as she put too much water for the Tom Yam Soup.
But I'm very happy as it's my first time to try my younger sister's dish. She still has long way to go tho but we don't mind become her experiment white mouse (cat and dog in the case) again. heheh
Then again, she took the comment well.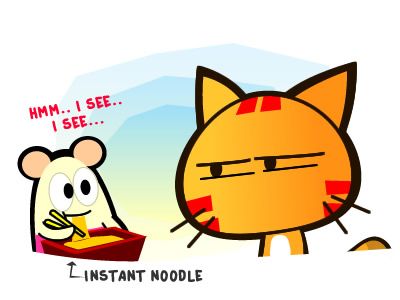 …so well that she had prepared  instant noodle for herself in the first place. hmm..