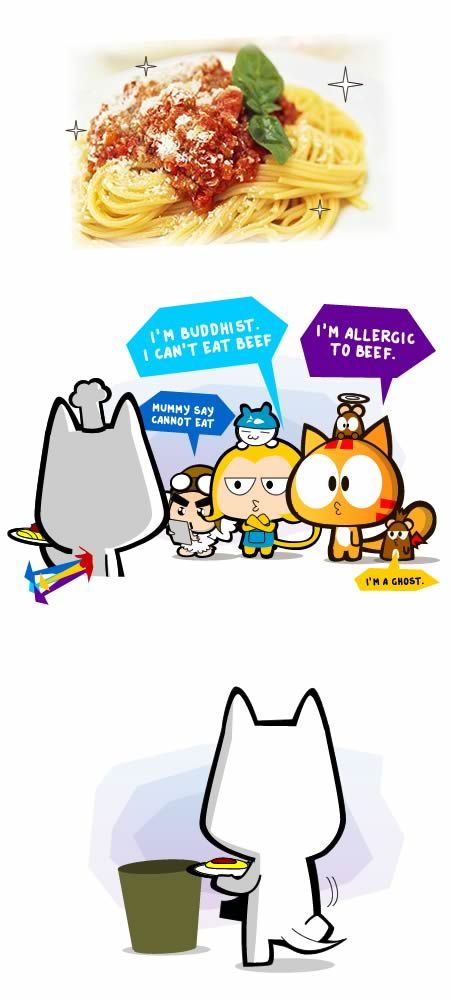 Sometimes the closest people around you is no the one who understand you the most. In this case, Papamiao don't know everyone in the family doesn't eat beef except him.
Papamiao doesn't fancy western food much but yesterday he went and cooked spaghetti for the first time but no one eats it except him..
Poor spaghetti's fate to go into the rubbish bin…
How I wished..
.
.
but Dad decided that..
TAT  So today, I think I'm having my meals outside. TAT