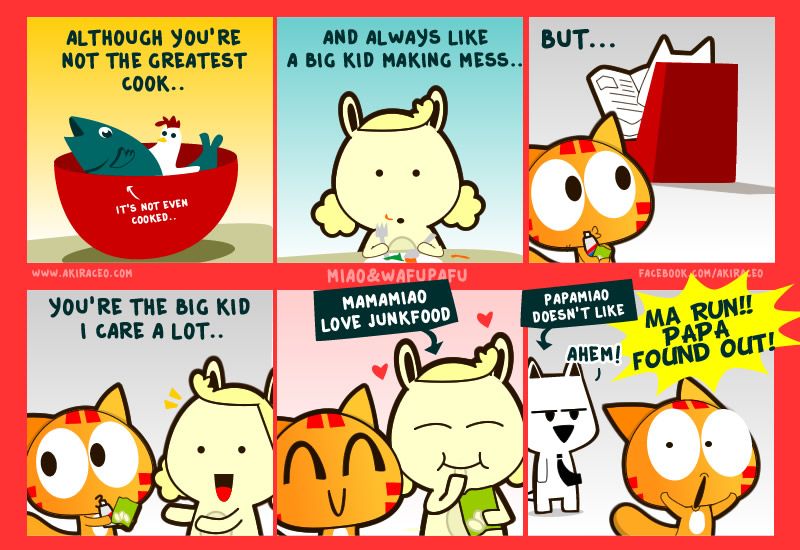 So it was Mother's Day yesterday.
So to make my mum happy, I bought junkfood/snacks for my mum. XD That's what my mum love and what makes her happy. My dad doesn't like it tho, so I kinda smuggled it to my mum. hahahaha
Tho in the end, Papamiao still found out about it.
Run Ma Run!!! Take the snacks with you!!!
I found out as my parents grew older, they really are turning into kid/teenagers bit by bit. XD My dad now are in his teens and kept hanging out with his friends. XD
Happy Mother's Day to all my readers who are mothers. 🙂