Continue from  Sarawak Trip: Part 1 | 2 | 3 | Ghost In Bintulu |3.5

On previous post, I tell about a story of paranormal night in Bintulu.
Then, I kinda missed out my journey from Sibu – Mukah – Bintulu. So here it was my trip.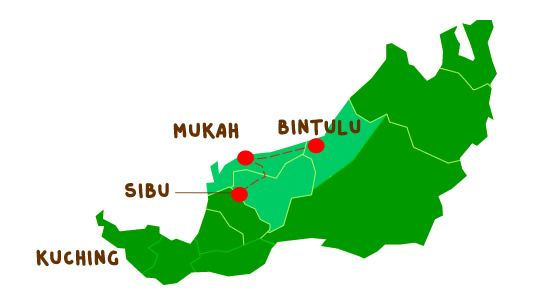 I been to Mukah before during my internship.
Mukah is the heartland of Melanau people. It was once a mighty kingdom called the Malano (Melanau) kingdom. The kingdom fall during the expansion of Brunei Sultanate.
Here's a photo of a Melanau girl in her traditional costume.
photo credit to: McKibben Agin
Such costume are rare to see nowadays as 90% of Melanau has converted to Muslim and adopted Islamic wear but certain tradition are still carry on such as the Melanau's signature hat, Terendak.
credits: Oura Galaxy Blog
And you know you're in Melanau heartland when you can see buildings with colorful cone shape roof.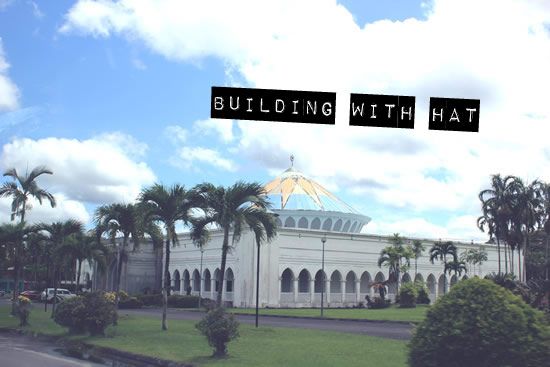 This roadtrip wasn't actually a travel trip, I was actually just invited to tag along while the CatsFM crews spread awareness about Visit Sarawak Year campaign to the locals. So, I didn't manage to visit much touristy places.
So usually when the crews are doing their job. .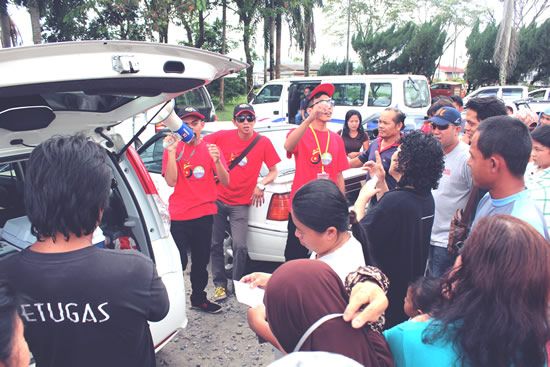 I will sneaked out and hunt for local food and landmarks. XD
I mentioned that most Melanau has converted to Muslim but certain traditional culture and practice still can found.
One is Sago related food, sago powder, sago biscuits, sago salad, sago paste (linut) and also…
sago worms.
and another is the the Umai. Umai is a Melanau dish, it's actually Sarawak version of Sashimi.
The one in Mukah is famous as it's authentic and it's made out of gold fish.
No, not those gold fish we kept in our home but a type of orangey long slim fish.

#Imbawrappingskill
This is crazy, I only bought one box and they wrapped it 20x larger.
After the small stop, we head to Bintulu.  It's a 2 hours + ride through highway.
A highway that looks like this.
Can noticed heavy deforestation along the way for palm tree plantation.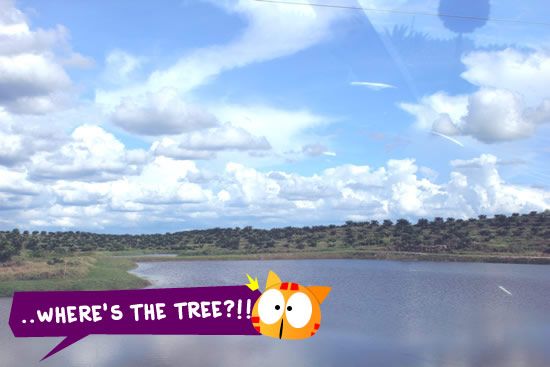 When there's deforestation, there's a lot of trucks like this…
and they are soooo freaking scary, no thanks to Final Destination 2.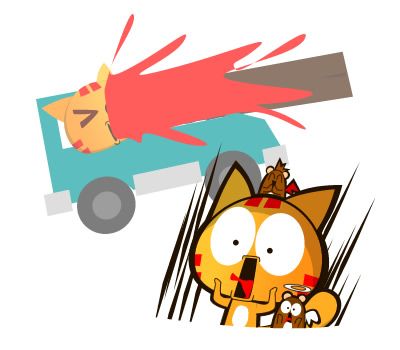 I kept imagine what happened if the chain snaps!
Thank God, I reached Bintulu safely.
That very night was [le paranormal activity night]. Do read it up if you have not.
Anyway, the next day, we moved out of that hotel and stayed separately in other new established resorts.
I managed to drop by at the town after we checked in.
The town looks new tho (design), like your typical commercial centre in the cities. I only found out that all the old styled shop lots and structures were demolished and replaced with this. Those who knows me well knows I love old buildings a lot. hahaha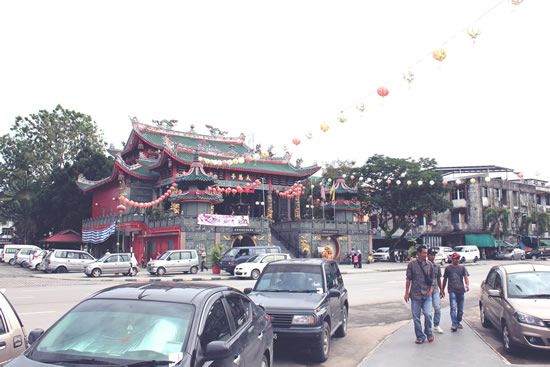 Oh, I noticed there's a Tua Pek Kong temple in every town/city in Sarawak. Franchising done well XD.
Spotted an eagle/hawk/some big bird that will ripped my arms off is flying around the town.
Not sure what's the occasion but there's a mini bazaar.
Saw some traditional accessories there.
An Iban headgear.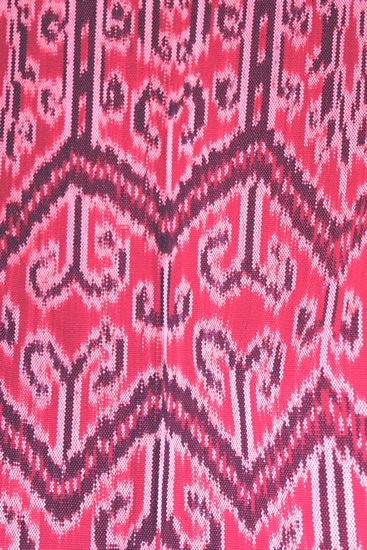 Iban Pua Kumbu ( traditional patterned  cloth).
An "Orang Ulu"'s patterned shirt
After a while, we went to the food court at the market to test out the Umai I bought earlier.
All well sliced. 😀
I was expecting the meat to be orange too hahaha gosh what am i thinking.
And it comes with all these "add ons"
We need to pour everything into the Umai and mixed them together
into something like this.
Only one problem…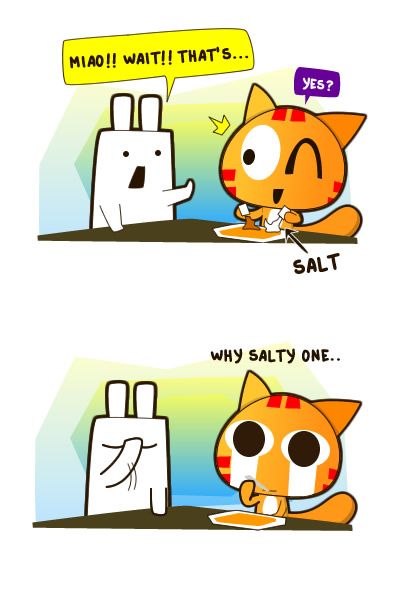 I accidentally put too much salty in it. T_T
The meat is sweet and some how crunchy which I don't understand, I think the lime juice somehow "cook" it?  It's good, even nicer if I have rice to go with it XD
Unlike other city and towns of West Sarawak which are by the rivers, Bintulu and Miri are located next to the Sea.
So #waitwhat, we asked the driver to drop us at the nearest beach.
It's awesome to have the beach next to the city but the beach we went wasn't that good looking.
After that we went back to our hotel and I just wandered off on my own by foot.
I managed to found this mall nearby our hotel about 30 minutes walk away.
and managed to find bunch of Thai snacks! I love Thai snacks!! Their chips are sooo good!!
Bintulu is very sparsely distributed. There's a limit on the places I can visit on foot. 🙁 I wanted to check out the Council Negri monument but too bad it was too far away.
Walk walk walk and somehow I ended at the Bintulu waterfront.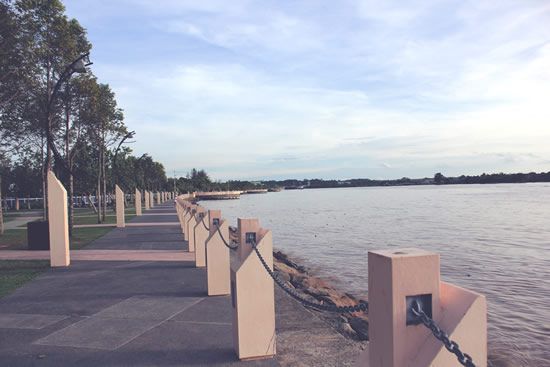 While walking around.. something popped up in my mind..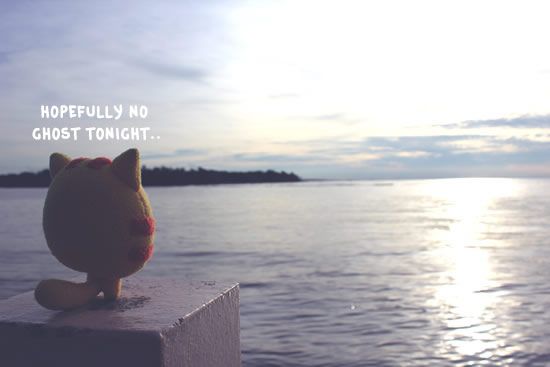 whether there will be another paranormal activity at night or not.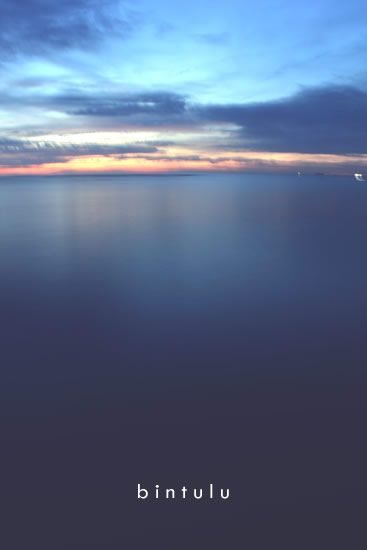 Too bad didn't manage to try any Bintulu signature food. (Bintulu famous for Belacan). Hope can return to Bintulu again in near future.
Anyway, off to Miri next!! > v <
——————————————————————–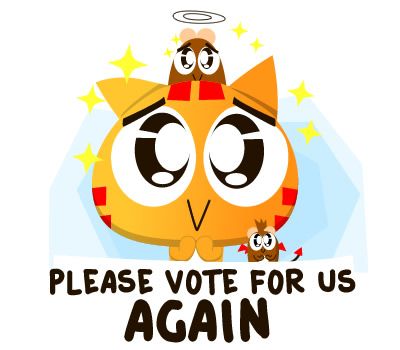 1. Click on the link.
2. Sign in via Facebook or Twitter or Google+
3. Go search button, Search "akiraceo"
4. Press "Vote"
5. Repeat everyday when you wake up hahahaaha *thick face cat*
THANK YOU!!!! > v < You're the BEST!!!