That happens when my mum don't know my another name.. "Jian: Goh. =.=
Thank God, the guy resend the parcel again the next day.
xxxxxxxxxxxxxxxxxxxxx
2 days to go. Still vote all the way!! XD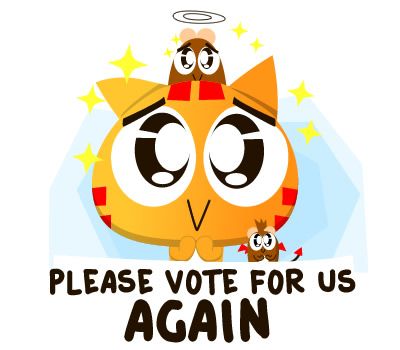 1. Click on the link.
2. Sign in via Facebook or Twitter or Google+
3. Go search button, Search "akiraceo"
4. Press "Vote"
5. Repeat everyday when you wake up hahahaaha *thick face cat*
THANK YOU!!!! > v < You're the BEST!!!