Wheee finally I managed to visit Kota Kinabalu, Sabah. One of the 4 states of Borneo.
Reaching KK early morning somewhere around 8, we decided to visit Kundasang on the first day.
Kudansang is a town in another district located almost 2 hours away from KK City.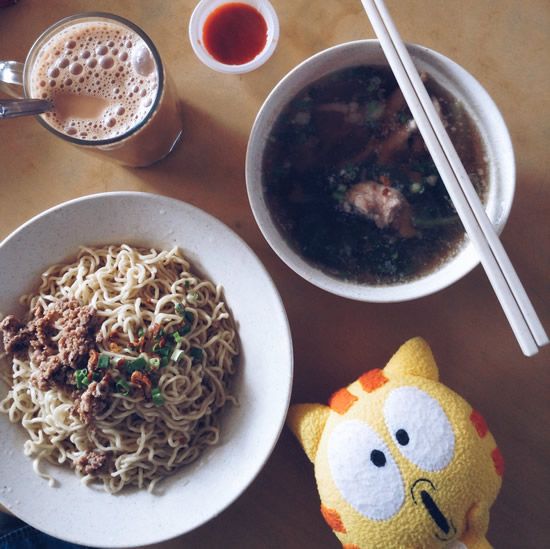 To start the journey, we had Shen Rou Mien, (literally means Raw Meat Noodle). Non halal tho.
The noodle texture is kinda like Kolok Mee but thicker. Not bad I like it.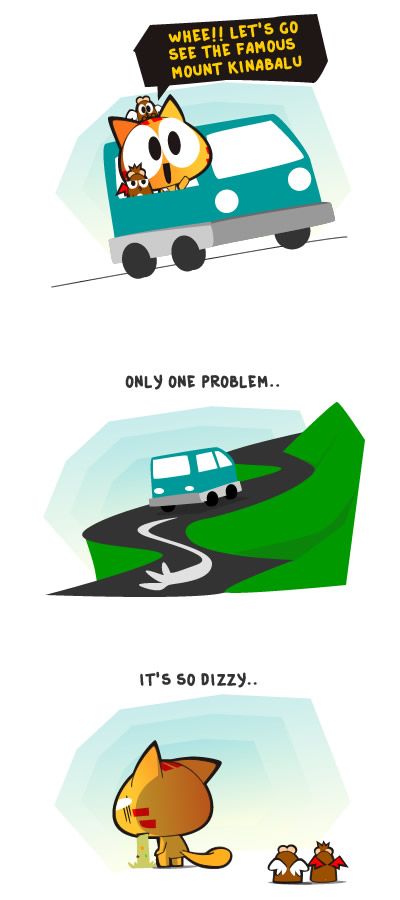 Gosh, the road is so winding. Do remember to open up the vehicle's window if you're sitting in the last row. The fresh air may helps to make you feel better.
One word to describe it: MAJESTIC.
At first, we mistook a high mountain for it but after inspection, we found out there's a huge mountain popping out of the clouds above the mountain. It was so enormous and stood so high apart from the rest.
Hopefully one day I get to climb up the Mount.
.
Kinabalu National Park
First stop, Kinabalu National Park. This is the entrance and also the starting point to hike up the Mount Kinabalu.The driver thought of driving us here to have a view at the majestic mountain at a closer distance.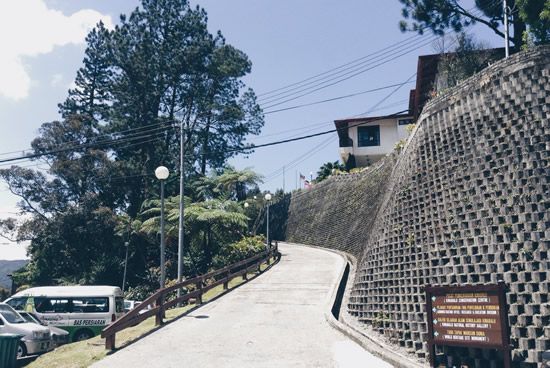 Too bad when we were there,  Mount is hiding behind the clouds.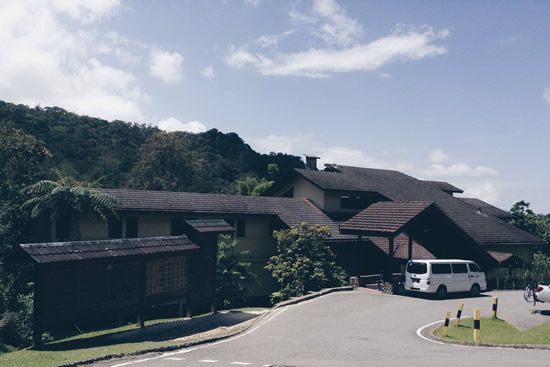 I have no idea what this building is. There's a cafeteria,  rooms and even a small information room on Mountain Kinabalu at the top floor.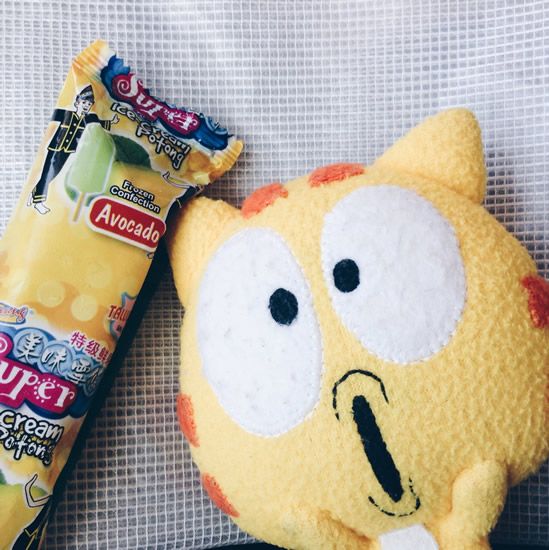 If you happen to be there, do remember to grab a stick of Avocado Popsicle! It tasted like Kuih Talam more tho. LOL Then again I love Kuih Talam, so it's all good. hahaha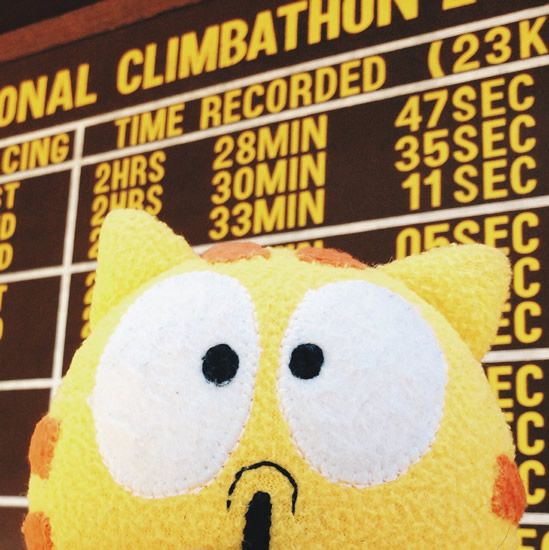 Check out the crazy hiking record while you're there too. Normal people takes 2D1N to complete the hike, these people done them in rest than 3 hours.
.
.
Poring Hot Spring
Next, located about 45 mins away, it's the Poring Hot Spring. Since we have hot spring back at home, we didn't went in the pools.
Located further inside the Hot Spring centre, there are Canopy Walk. This is fun but kinda scary tho as it swings when a strong wind blows. It takes 30-45 minutes to complete one round with four suspension bridges.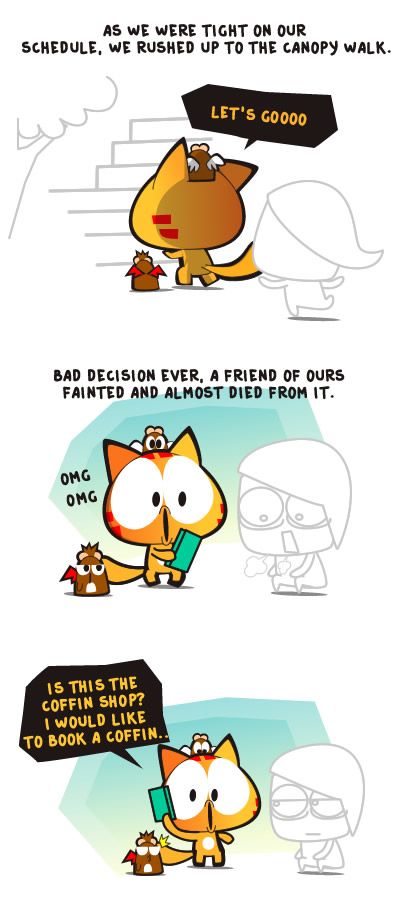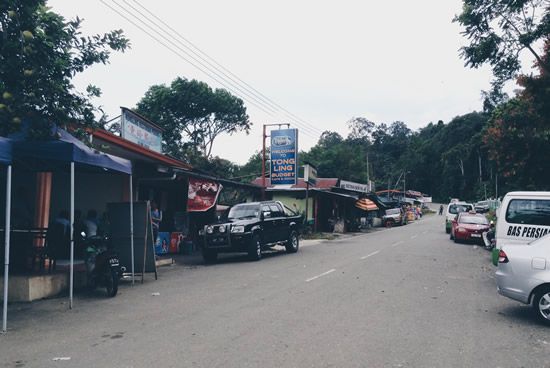 We took a lunch there, and it was good.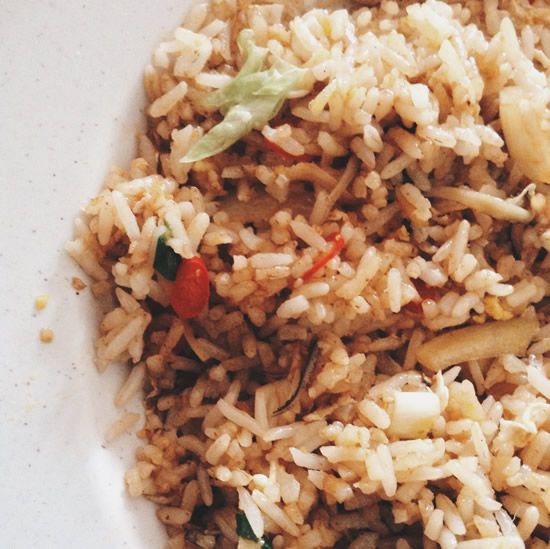 .
Kundasang
After the lunch, we went back to Kundasang, I actually kinda like this area, the view was good. It's a town located on a small valley behind Mount Kinabalu.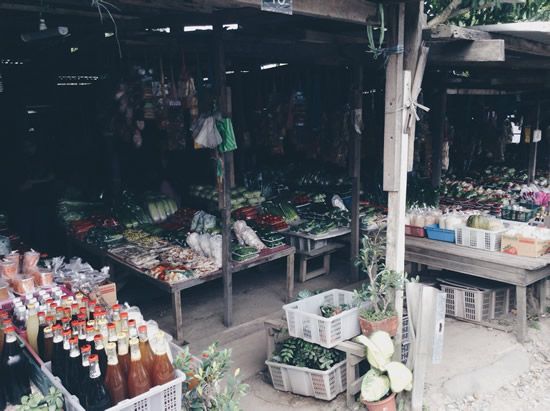 There are many cheap products to purchase here. A must get is the "Keropok Amplang". It's selling at a 50% cheaper price compare to KK City and it's delicious.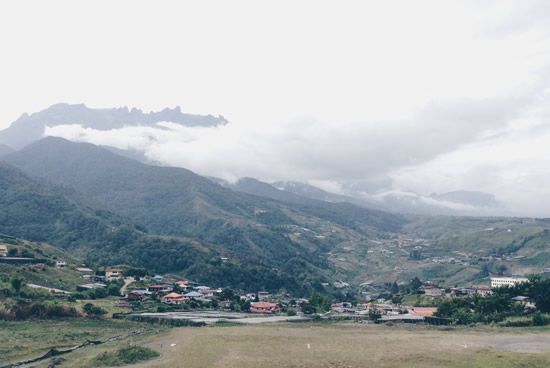 I just love the houses by the mountain. If only there's a cafe by the hill, where I can just sit down with a hot chocolate and draw some comics while enjoying the cold breeze and scenery.
Deli Cow Farm
Just a 15 minutes drive away, it's the Deli Cow Farm.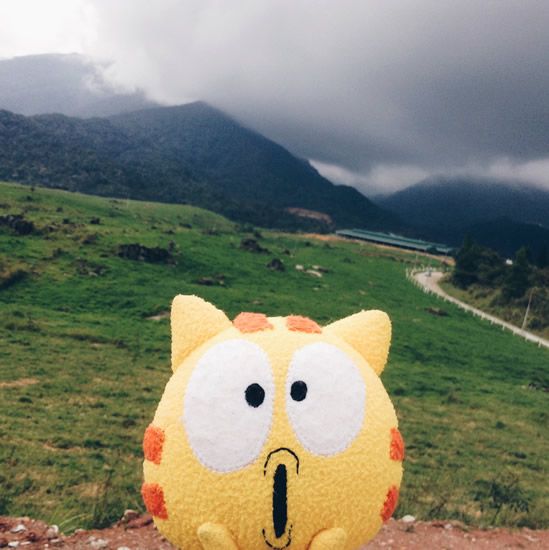 And this place doesn't look very "Malaysian"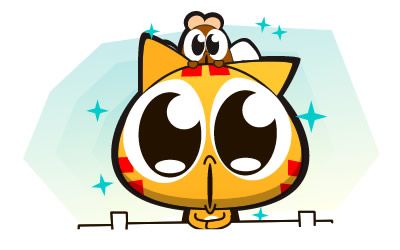 So green, much cold, wow…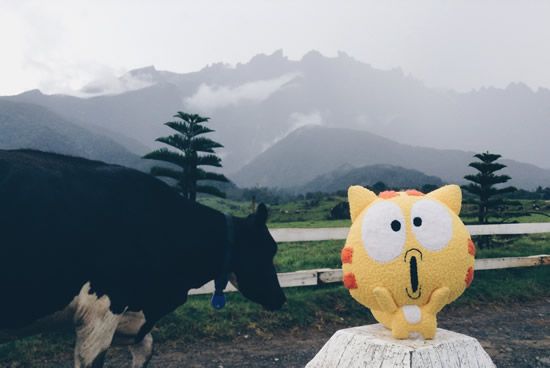 That's Mount Kinabalu in the background.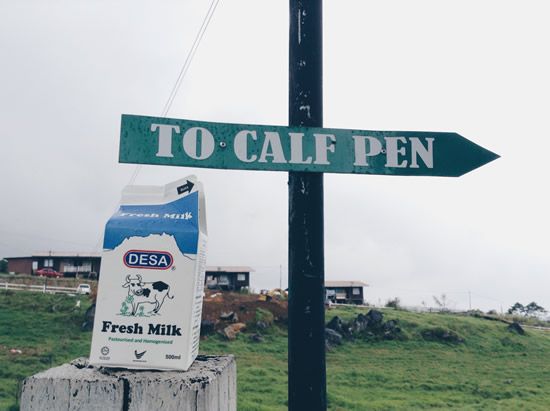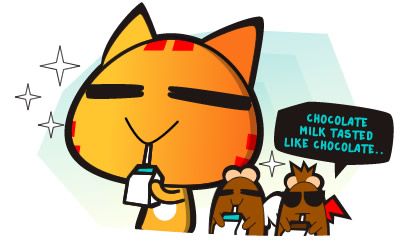 A must thing to do is buy and drink the fresh milk there. It's good, better than I expected. Please get the original milk without extra flavorings.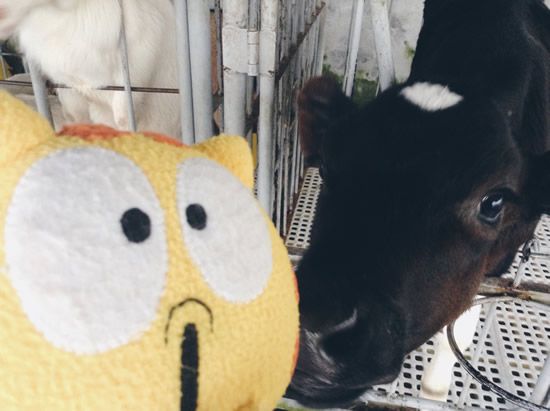 There's a calf pen located behind the Deli Farm Center, and it's open for public viewing. It's kinda fun touching the calf, the only problem is that they wanna eat my miao plushies. =.=
Back to KK City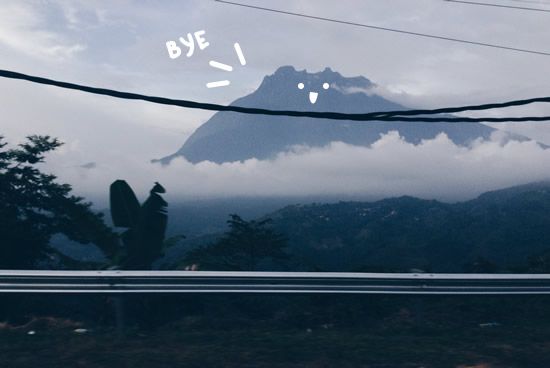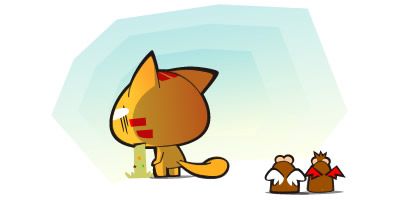 The road back was also very dizzy.
.
– – – – – – –  – – – – – – – – – – – – –  – – – – –
First day itinerary:
KK City
-> Kinabalu National Park
-> Kudansang
-> Hot Spring (can skip actually)
-> Kudansang Deli Farm
-> KK City
– – – – – – –  – – – – – – – – – – – – –  – – – – –
While on the way up to Kundasang, you will pass by this place.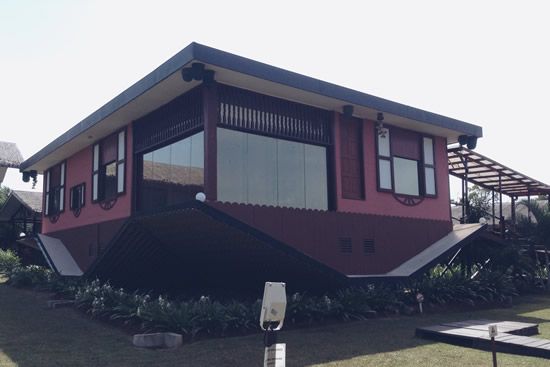 you can drop by if you fancy things upside down.