Today is the first day of school in Malaysia where the learning begins. Oh wait, actually we all start learning ever since we're born. We learn to crawl, to talk, then run and fly.
And we can never stop learning until we die. Every day there sure is something new for us to learn about.
I remembered my first lesson of freelancing about 2 years ago..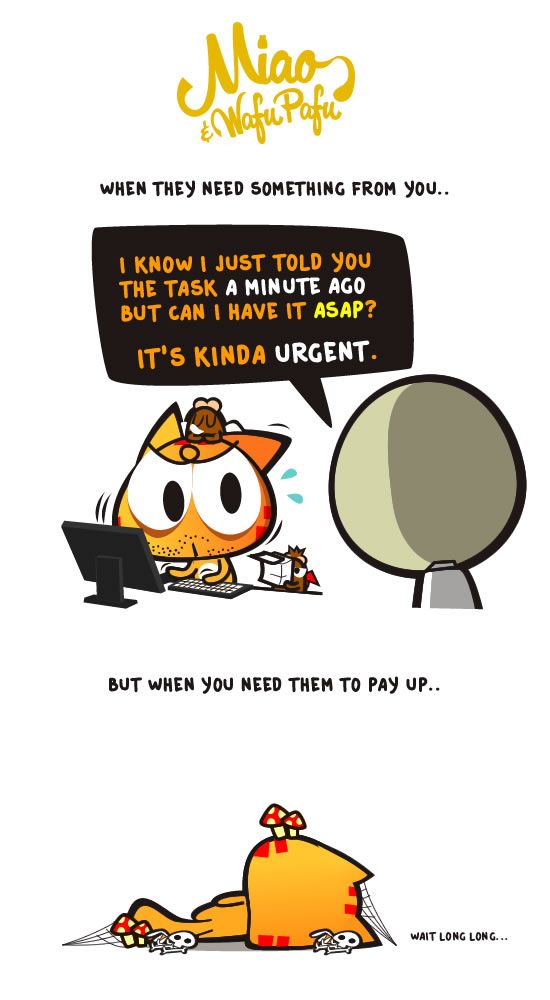 Lesson learnt. So now I collect deposit in advanced. XD