Do you have a problem on what snacks to buy for Chinese New Year?
Should I buy this snack, or should I buy that snack? Troubled?
Well, here's the best guide to solve that problem!!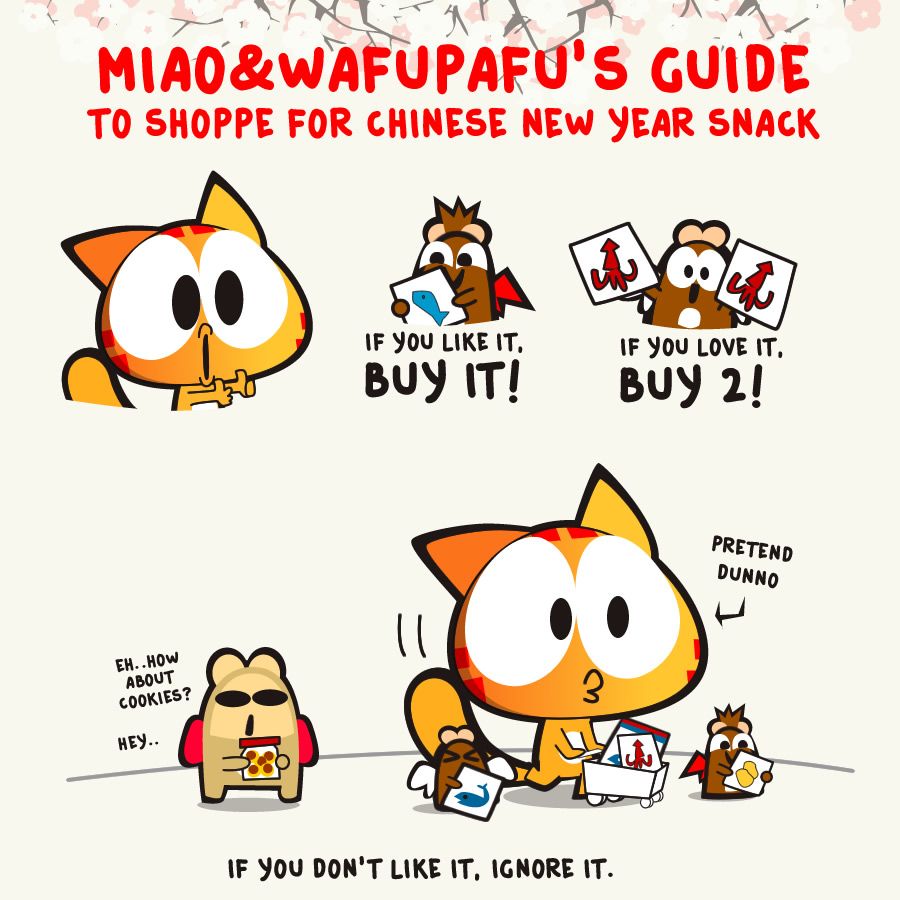 Reason: If there's a lot of snacks left, you HAVE to finish them. So it's best to buy what you love to eat. XD
p/s: This guide can be used for any occasion, Hari Raya, Gawai, Harvest Day, Christmas or even Birthday.
p/s: I don't like most cookies. They are very dry.  😛