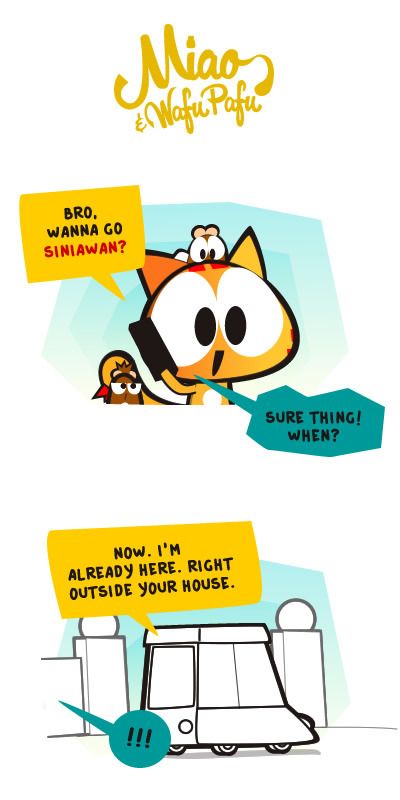 One fine afternoon, I made a spontaneous trip to Siniawan town. Siniawan town is an old and vintage town from the late 1800s, the place where the Rajah built his first fort.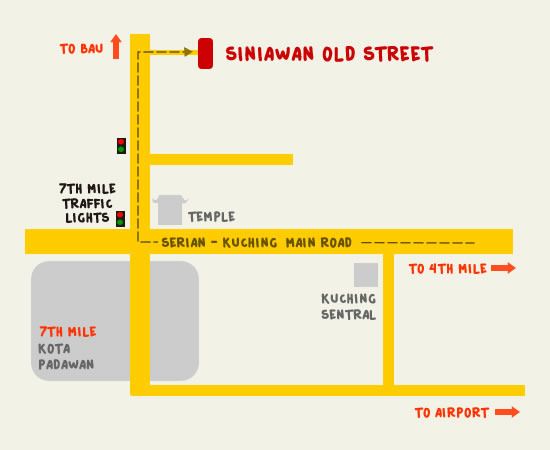 Siniawan located about 15 minutes away from Sentosa Town or 7th mile in Kuching. Just turned right at the 7th mile traffic light and just go straight until you see the signboard and also the Siniawan street on your right.
First impression of Siniawan.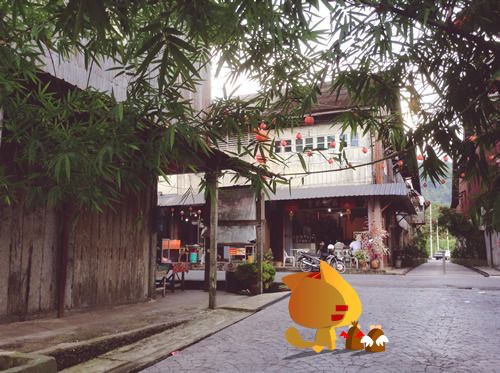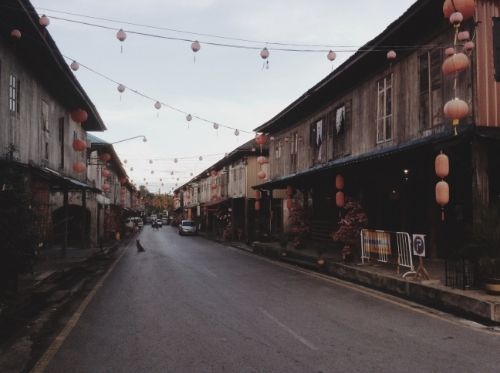 Siniawan is actually just a street with 2 rows of shoplots at its sides. There are probably 20 shops on each row. The shoplots are all made out of wood like most of all old buildings from the Old Sarawak Kingdom era as wood was commonly found in Sarawak.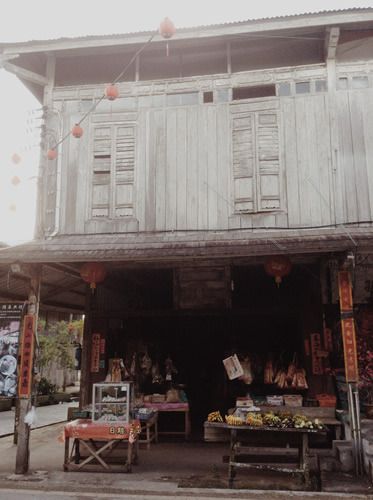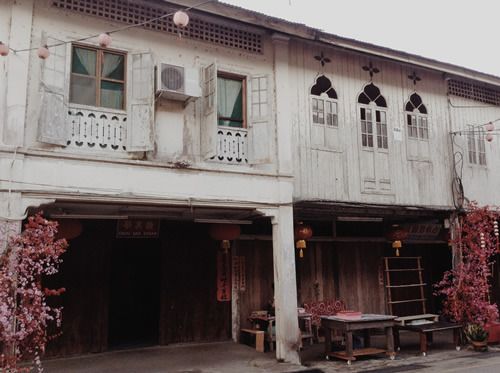 If you like old architecture or photography, you would love this place as most of the shops kept the designs untouched.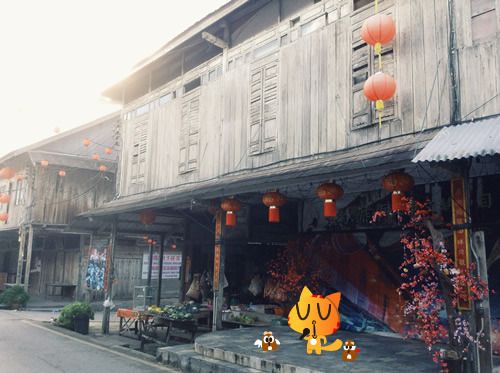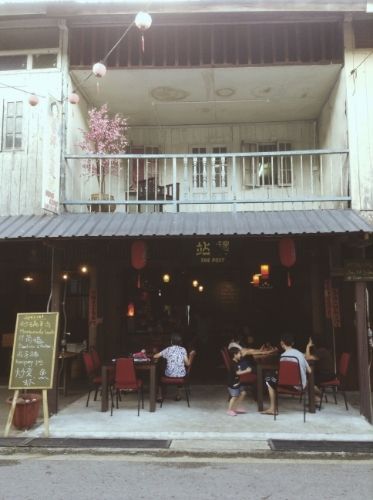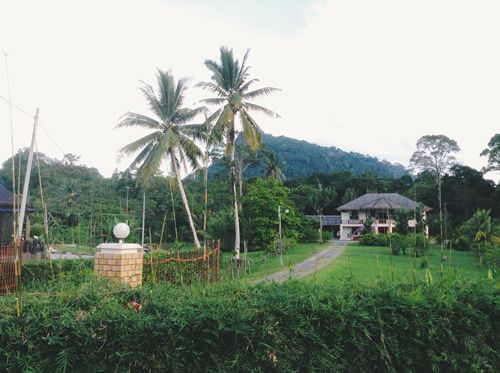 The Charm of Siniawan
When the sun sets, the quiet dead street comes alive. Lanterns are lit; people setting up stalls by the road; tables and chair started populating the road and followed up with hungry visitors from the city.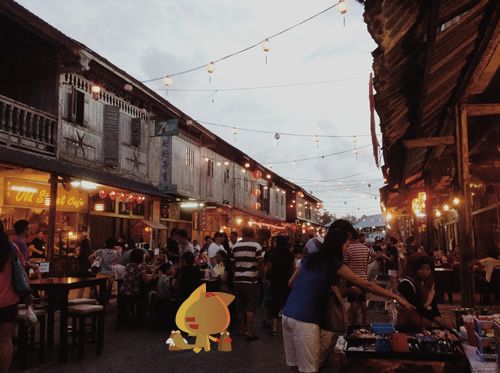 Sometimes the tables and chairs might not be enough for all.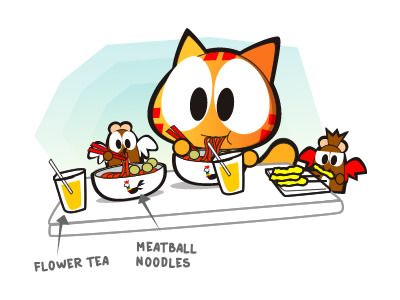 As the area is mostly populated by Hakka community, you can find a lot of Hakka food there like Hakka kuihs-muihs. The Meatball noodles is a very famous dish around there. If you need halal food, there are also Malay stalls too.
They have BBQ seafood and Satays.
While chilling there, it feels like I'm traveled back in time especially when the local residents singing to oldies on a stage.
But bear in mind that, they are not professionals, so sometimes may be off….. by a lot.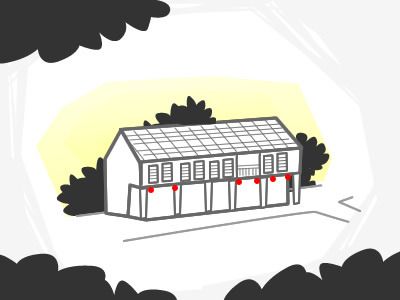 My tourist friend said it's very interesting to have such an old street few minutes away from the city and a happening food bazaar popping out of nowhere when the surroundings are mostly pitch black and jungles. hahah.. Kudos for the fella who revived the place.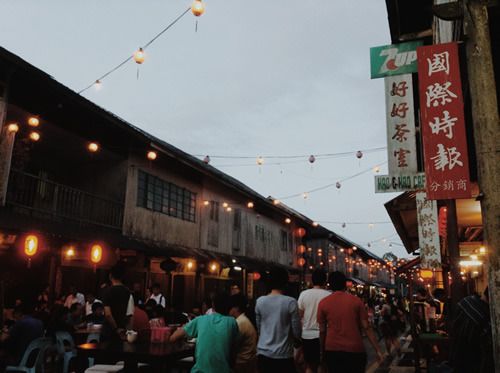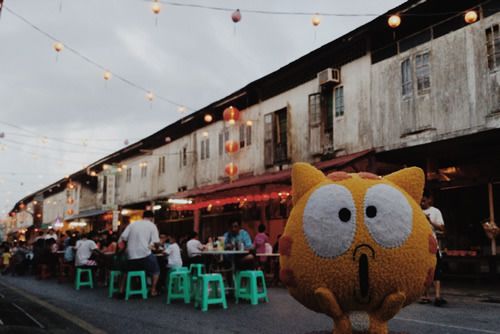 Too bad is just a 2 row of street, if only it's longer then we can have more to see and eat and do.
With that said, I actually spent 4 hours over there on my first visit…
eating and eating.
————————————————————-
Siniawan Night Bazzar:
Opens : Friday – Sunday.
From 6pm to 10pm?