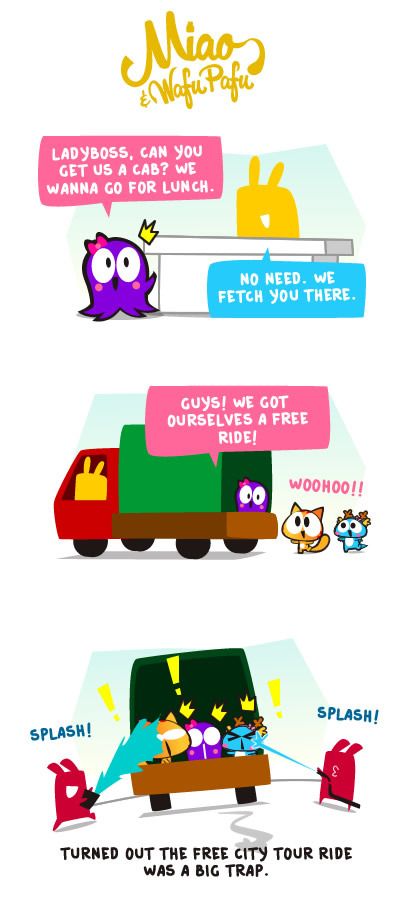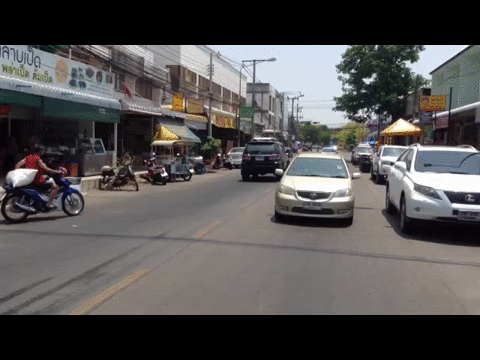 We got splashed all over from left and right and we were not even in our "battle suit".
It was horrible but some how fun at the same time. Hahaha
————-
Slove U cafe
It all started when it was too early for Songkran party so we decided to chill at this super retro cafe.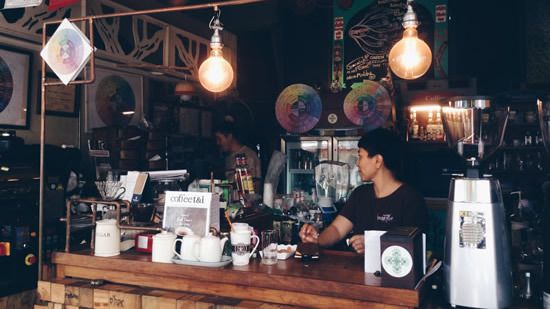 The counter.
Check out the place. It's like a living room. Such a homely feeling cafe.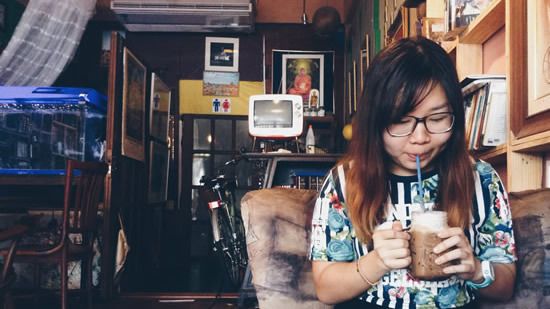 I ordered Thai Tea everywhere in Thailand. 😛
After a few hours, we got hungry and decided to head for lunch.
The two friendly owners of Slove U Coffee Cafe who offered a free ride for us to the restaurant and also around Khon Kaen town.
Well, It's a free ride,  so we accepted it with a big smile.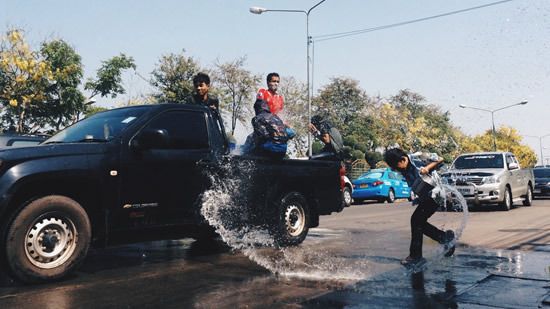 What happened next was drew in the comic above.
Just imagine the kids behind the truck in the photo above was us. XD
Wat Nong Wang Temple
The restaurant we went was located just next to the oldest temple in Khon Kaen.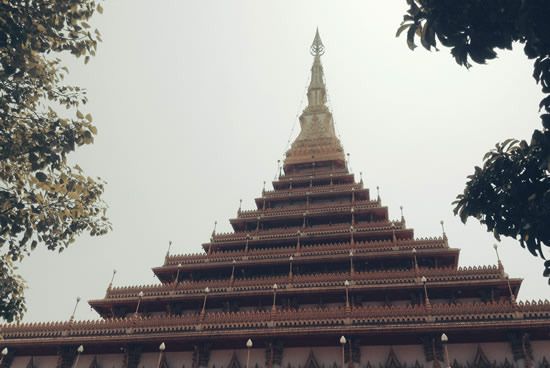 During Songkran, Thais will come to the temple and make blessing for the upcoming new year.
Oh, There's no entrance fee, so free feel to visit the Wat. As it's Songkran, there will be a lot of people but it's not too crowded.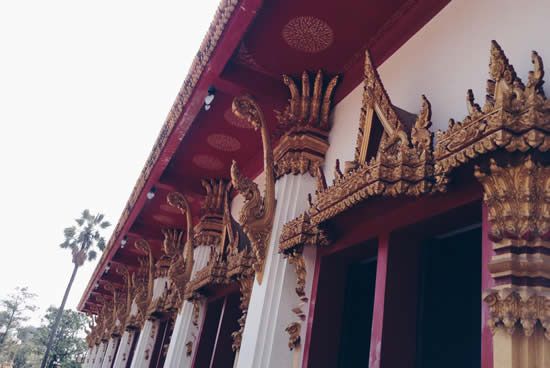 If you managed to climb up to its 9th floor and you will rewarded with a clear view of the whole Khon Kaen city.
I found this little dinosaur statue outside of the temple. I heard that Khon Kaen is the first location to discover dinosaur fossils and bones. And there's Dinosaur museum somewhere in Khon Kaen. Omo, there's a lot more to be discover in Khon Kaen.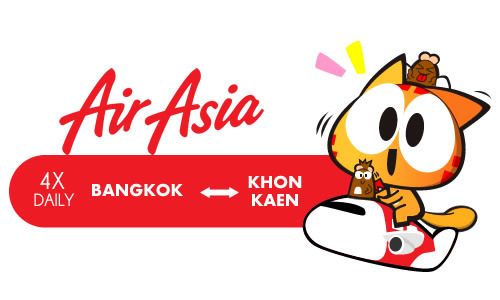 More of Khon Kaen:
– What to do at night in Khon Kaen