Kolok Mee, the Signature Dish for Kuching aside for Laksa and Ketchup Mee. Something about Kolok Mee is it comes in many different shapes, colours and taste. Many may confuse what is Kolok Mee what is not especially confused it with Kampua.
Here's a little guide I did for Kolok Mee, hope it helps.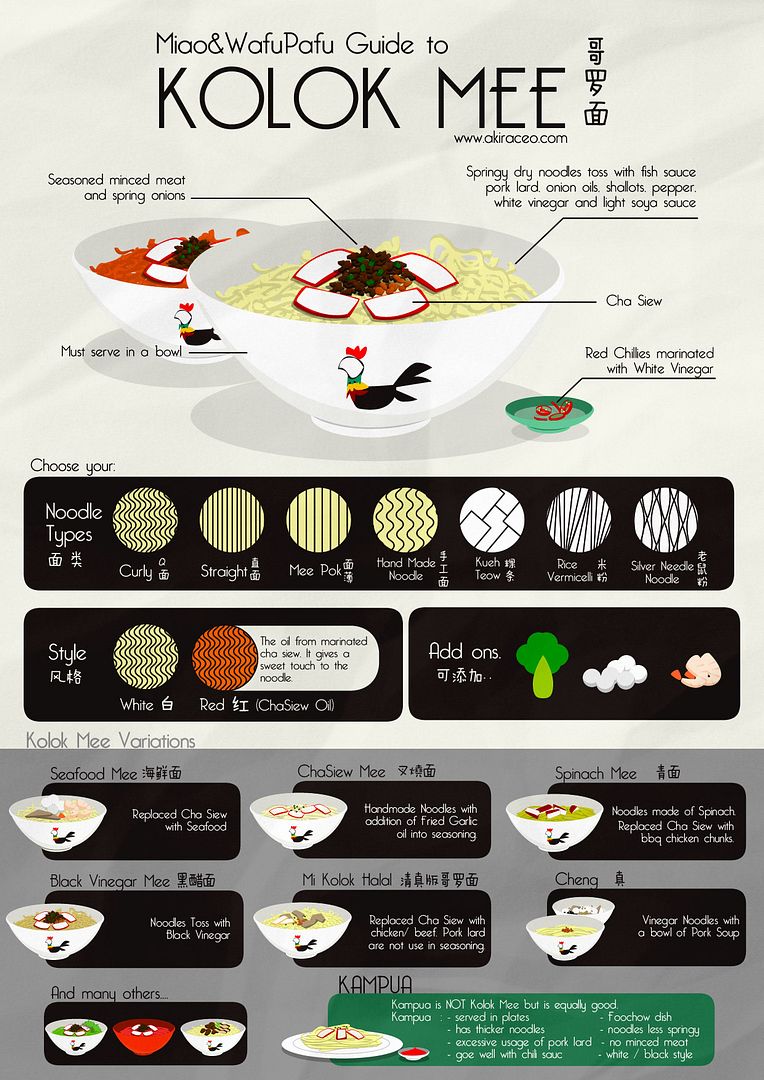 Images of Kolok Mee.