After 8 years of comic blogging, finally I came out with my first book!!! 😀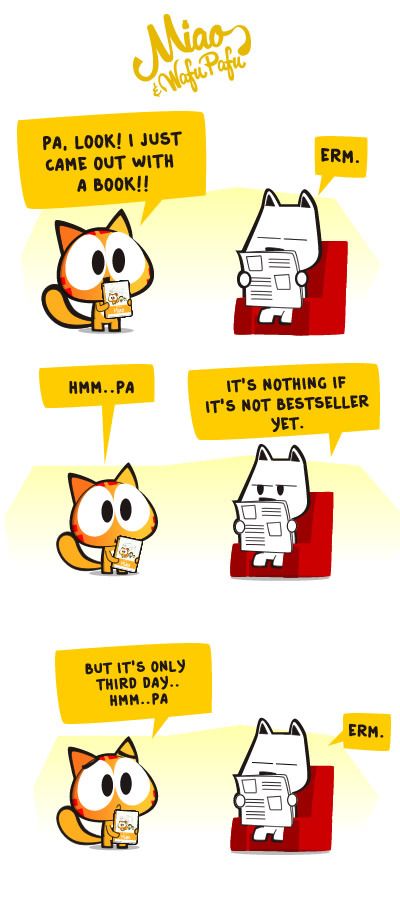 And that's my dad's response. #hardtoimpressdad #asiandad
……………………………………………………….
You can get my book from the following stores:
MPH | BORDERS |  TIMES | KINO | POPULAR
Syarikat Muda Osman | Airport Book Stores | Pustaka Seri Intan |
Bellavue Miri | Bookzone | MPH Online 
and many more..
Just ask the counter for "Once Upon A Miao" as the book may or may not easy to be spotted XD.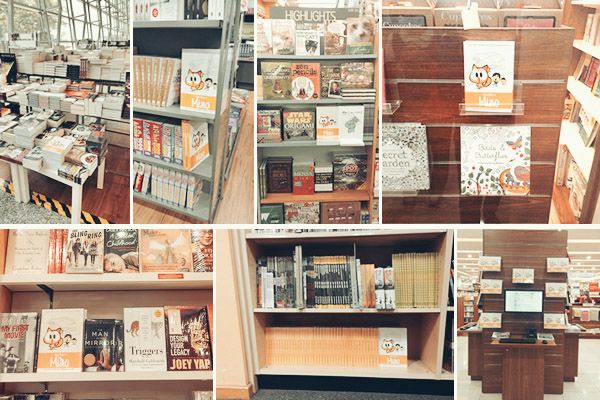 Klang Valley – available in most of the stores now (Popular next week)
Other West Msia States – most probably 1-2 weeks from now.
Singapore and Sabah and Sarawak – at least 3 weeks from now.
Not available in other countries yet but you may order it from MPHonline.com 🙂
……………………………………………………….
Some how my friends and readers all decided to send me book-fie which i find very cute. XD
So do send me if you plan to do so. Hehehe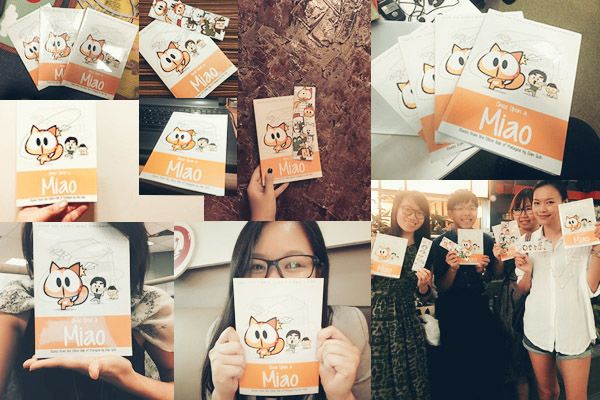 Do support ya~~~ :3
#noshy #thickface #foratinydreamofminewheniwasakitten #whatalonghash