Where to Stay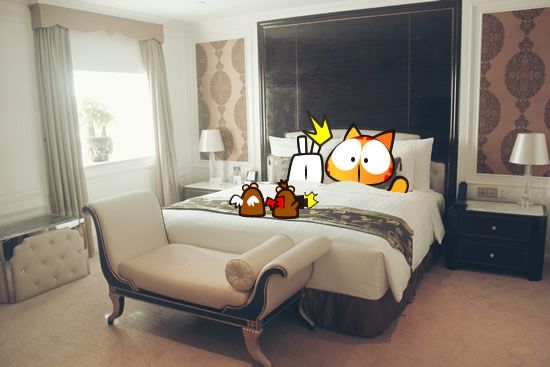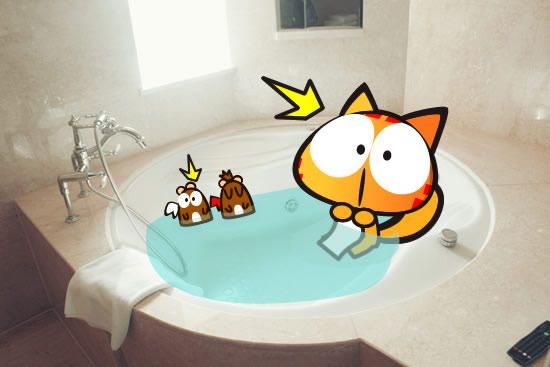 Dorsett Grand Chengdu located at a very strategic location.
It is right in front of (upcoming) MRT station.
7-11 and street food is 5 minutes walking distance away.
5 minutes driving distance away from the shopping street.
Away from traffic jam.
Comfortable and Customer Service are at its best. Can refer to my previous posts. 😀
::Check out the price and Book Here::
(book from Agoda and other booking sites could be cheaper)
—————————————————-
What to eat in Chengdu.
Damiao Hot Pot Restaurant
Chengdu is capital of Sichuan. Sichuan is famous for their spicy and numbing food. Damiao is one of the famous restaurants in Chengdu serving Sichuan hot pot.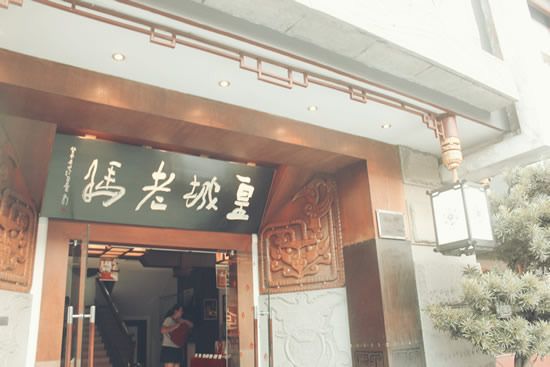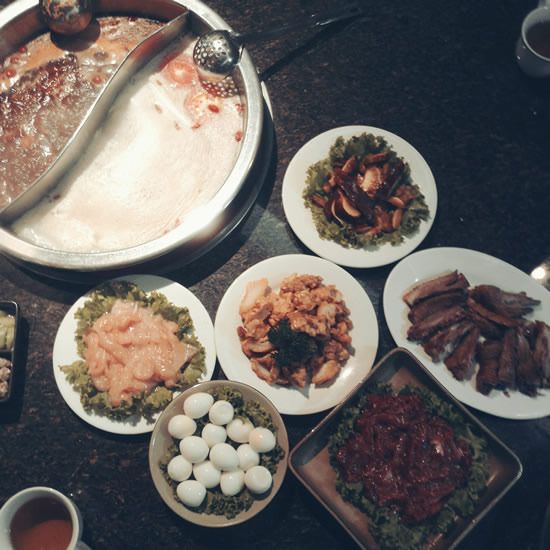 We were afraid that the Spicy soup will be too much for us to handle, so we order another herbal soup based as a backup plan. And thank God, that we did, we get to switch between the two when our tongue got too numb.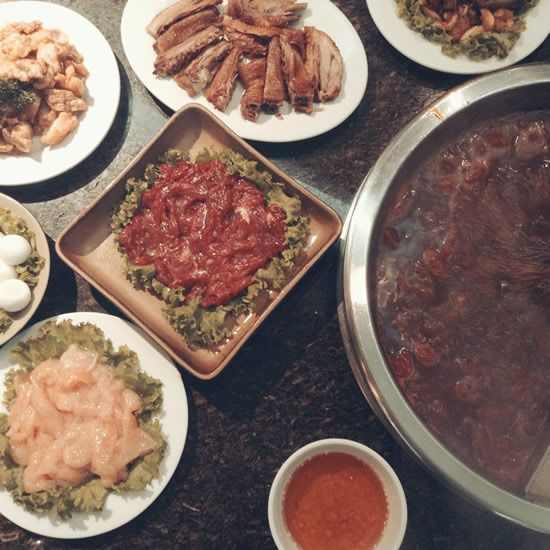 Do remember to book before hand ya.
Long Chao Shou Restaurant
Here's the place to go if you want to taste all Chengdu's signature dishes in one go.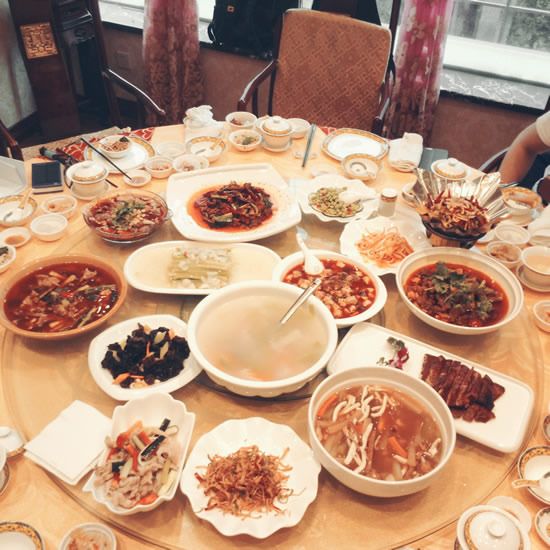 Ask for a full package, and you will be served with over 20 dishes.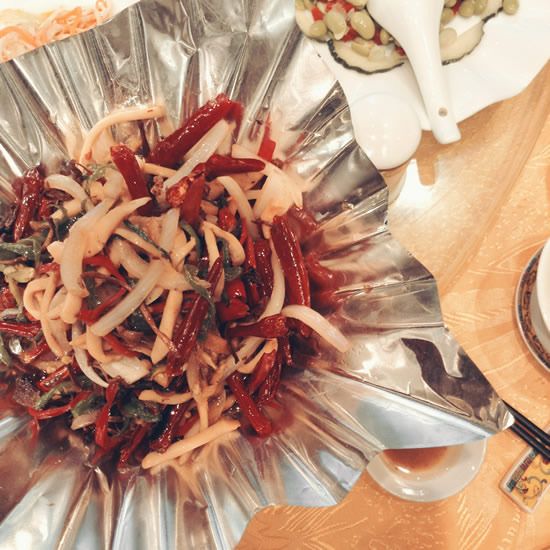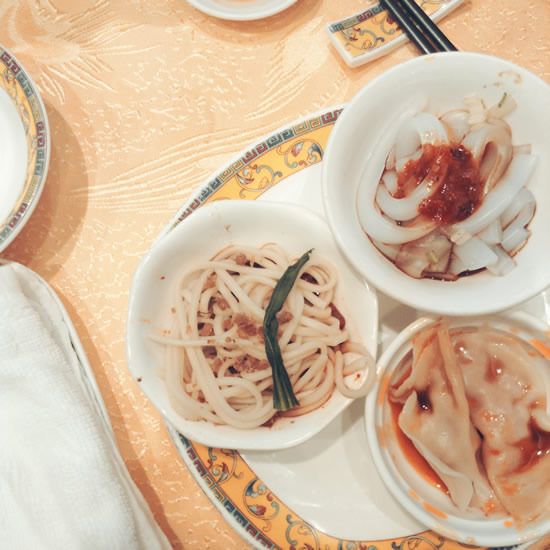 Don't worry, the dishes are in bite size, so you will get sample everything, nevertheless, by the time we at our 20 dish, we were at our limit.
Hongqiangjiyi Restaurant
This is an interesting place as they serve creative Chengdu cuisine.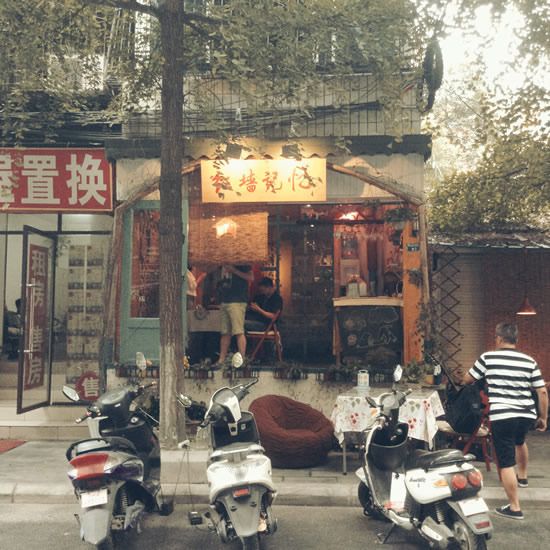 And look at their interior design, its like a living room.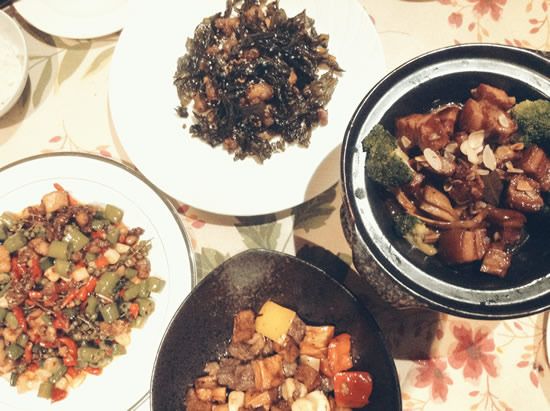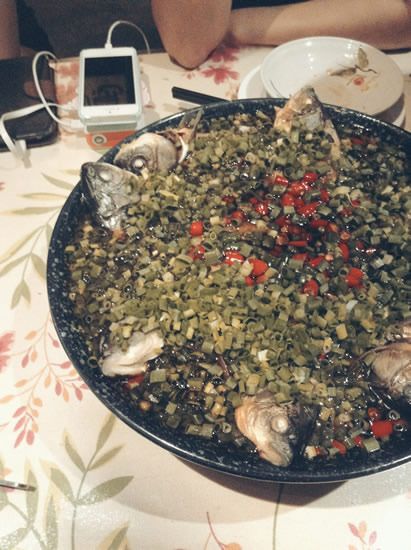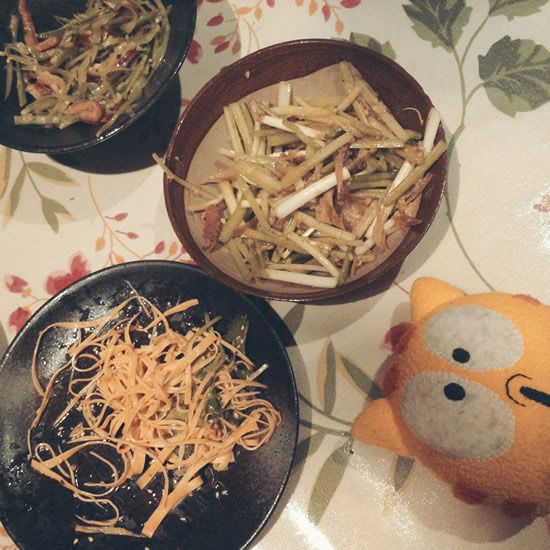 It's all Chengdu Cuisine but with a little twist, either a different way of preparation or a replacement of ingredients.
Oh oh, there's this salad vegetable that has crystallized water drops on it, do remember to order that if you're in Chengdu. It's good. XD Very crispy and refreshing.
One of the most interesting fact of Chengdu food is that, they eat animals that hops…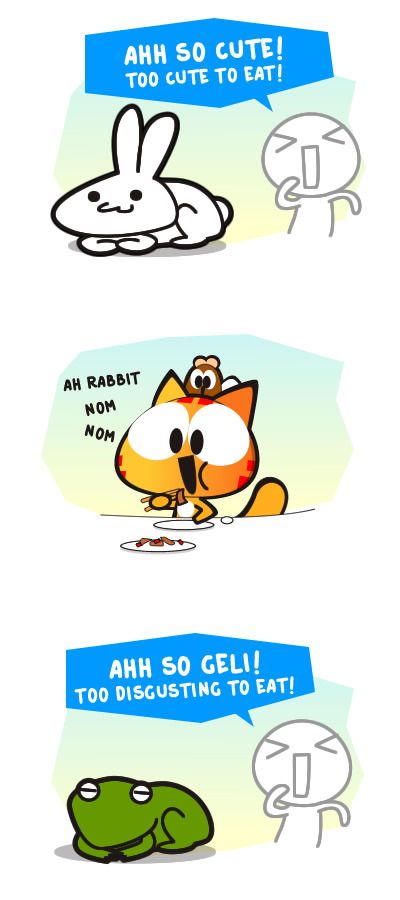 and they tasted like chicken. hahaha
Fu Yue Xuan Chinese Restaurant @ Dorsett Grand Chengdu
Before this, I mentioned that I had my best Dan Dan Mee in Dorsett Grand Chengdu. The hotel is also a great place to have your dinner as well. The Fu Yue Xuan Restaurant in Dorsett serves Chinese Western Fusion dishes.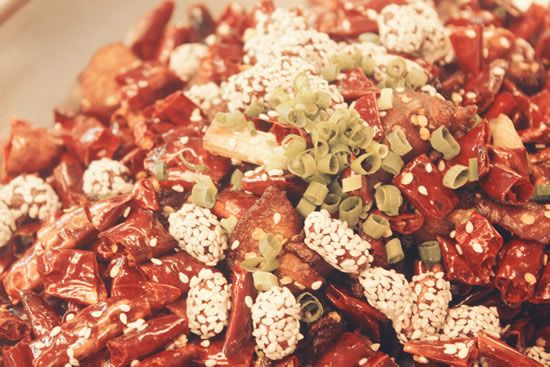 It's a great place to bring your clients or special one, as the dishes are an artwork on its own. We had almost 30 dishes that night, everything I had was super awesome.
I think the highlight of the night for me is this dish, Wagyu Beef. It was my first time having Wagyu beef.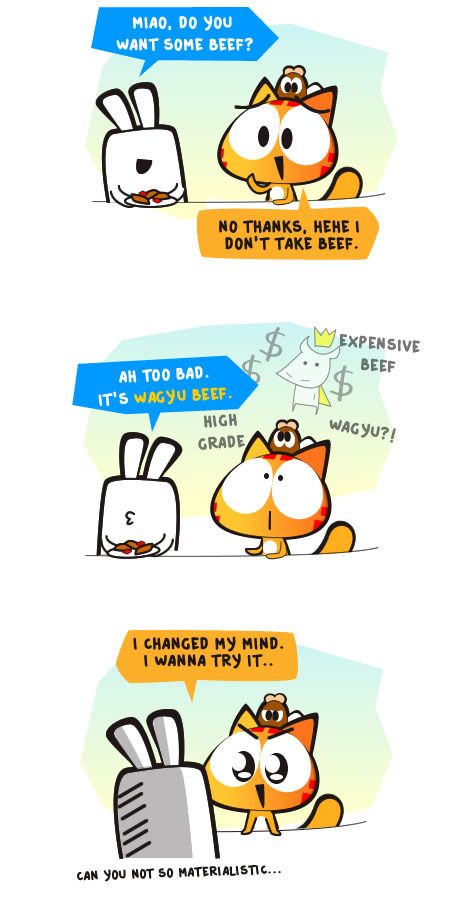 Hahaha must try ma to understand why everyone is so crazy about all these Wagyu and Kobe beefs.
Many knows that I don't take beef. I used to be allergy to it and would diarrhea if I had them but now I just not used to the beefy taste.
But, Wagyu is so amazing, it doesn't has the beefy weird taste but the good and sweet aroma of it. I took a couple of it that night. I was the first time that I had so much beef on my own will. 
Taoping Qiang Village
If you are in Taoping, don't forget to try Qiang Tribe food.
They seldom takes fresh meat. What they do is they cut the meat into pieces and dry it on a beam. Then, smoke the meat to make its color yellow. It is said that the longer the meat was kept, the more delicious it becomes. When serving, they cut the meat into small pieces and either fry or steam it with different kinds of vegetables. It is greasy but quite tasty.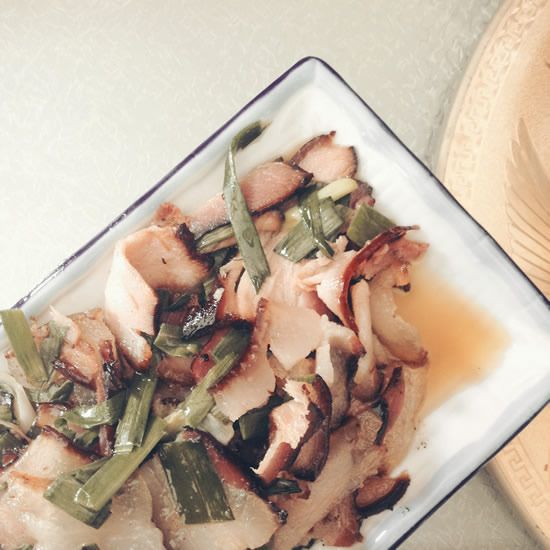 Another is Yak Meat. Yak is a type of cow, a hairy furry cow. XD It's like beef but much more tinder than normal beef and also doesn't has the beef taste. It's like pork but not pork. hahahah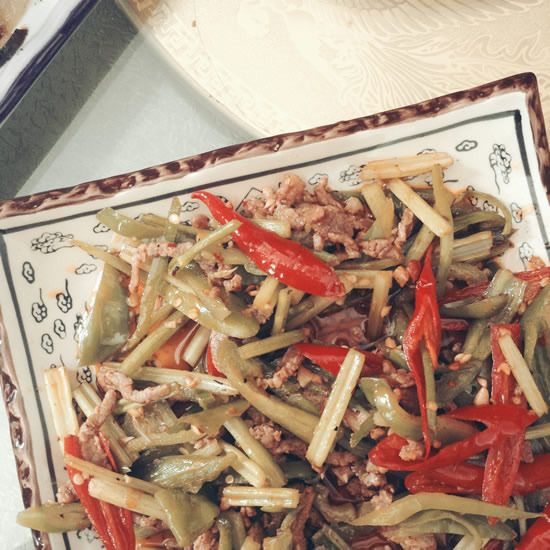 Grandma MaPo Tofu Restaurant
Last meal of the trip. This restaurant is located just right opposite of Dorsett Grand Hotel. Super near. They serve good Sichuan dishes with their signature MaPo Tofu.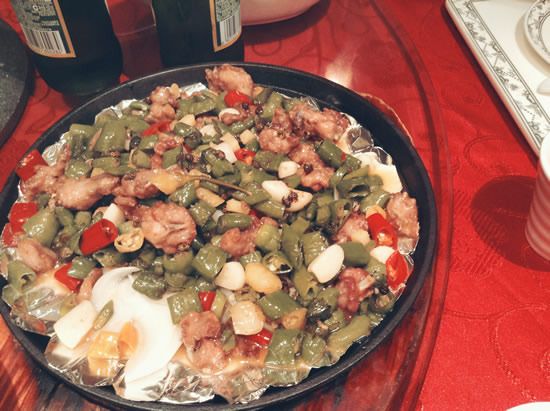 This is good, I think its Peppery Rabbit Meat.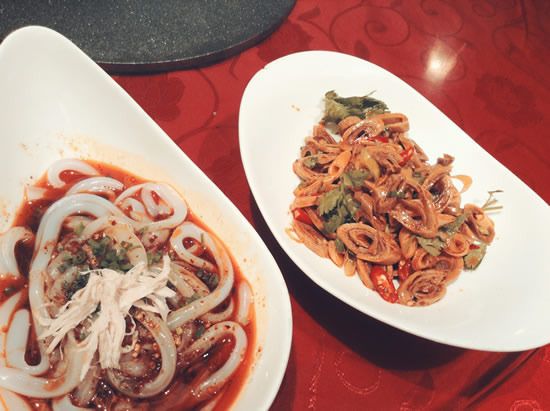 We had another 10 over dishes that night and more than half of them looks like this:
It's so delicious but are they trying to kill me?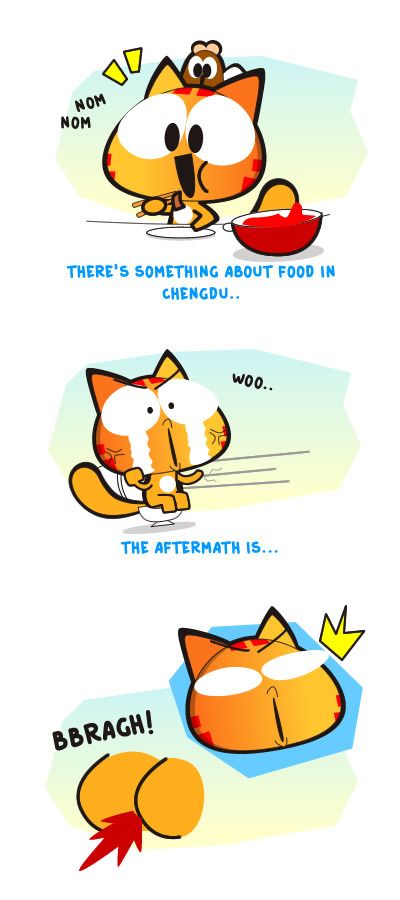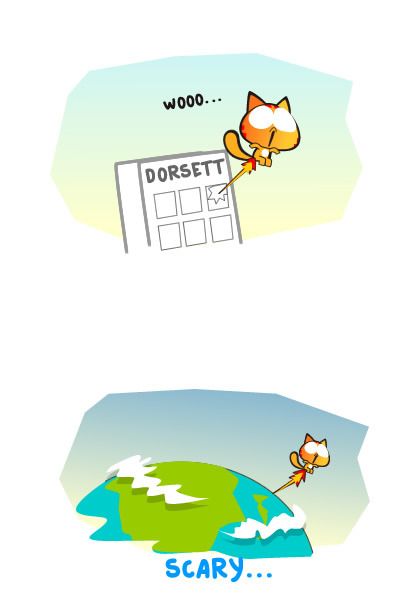 or are they trying to save my flight ticket by sending me home this way. hahaha.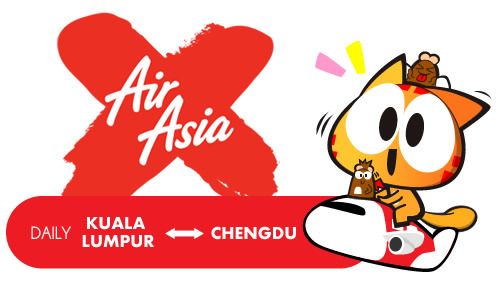 Air Asia is having their FREE SEATS PROMO now!
Booking period: 23 Nov – 29 Nov 2015
Travel period: 1 May 2016 – 5 Feb 2017
Wait What Click Here and Book Now 😀
——–