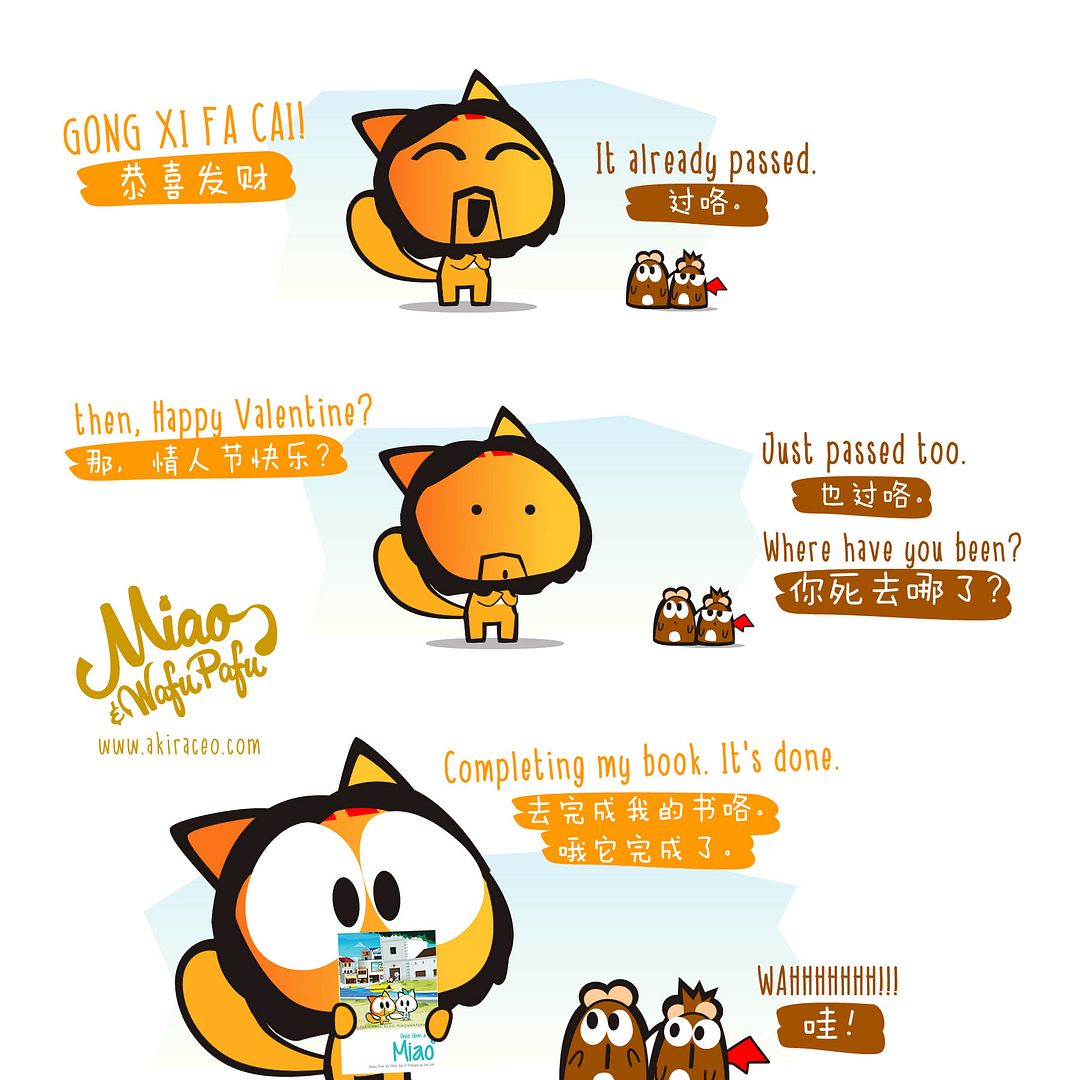 Finally it's done! Now left some editing and will be good for printing. Somewhere around End of March. You can get them!
This book 2 has been a difficult journey for me. I have been missing out CNY (didn't went out to do any visiting) and skipping Valentine (not that I have one to celebrate with hahahah) just to get this done.
Anyway, will talk more about it later.
Do stay tune ya!!! At the mean time, I need to go shave and cut my hair.