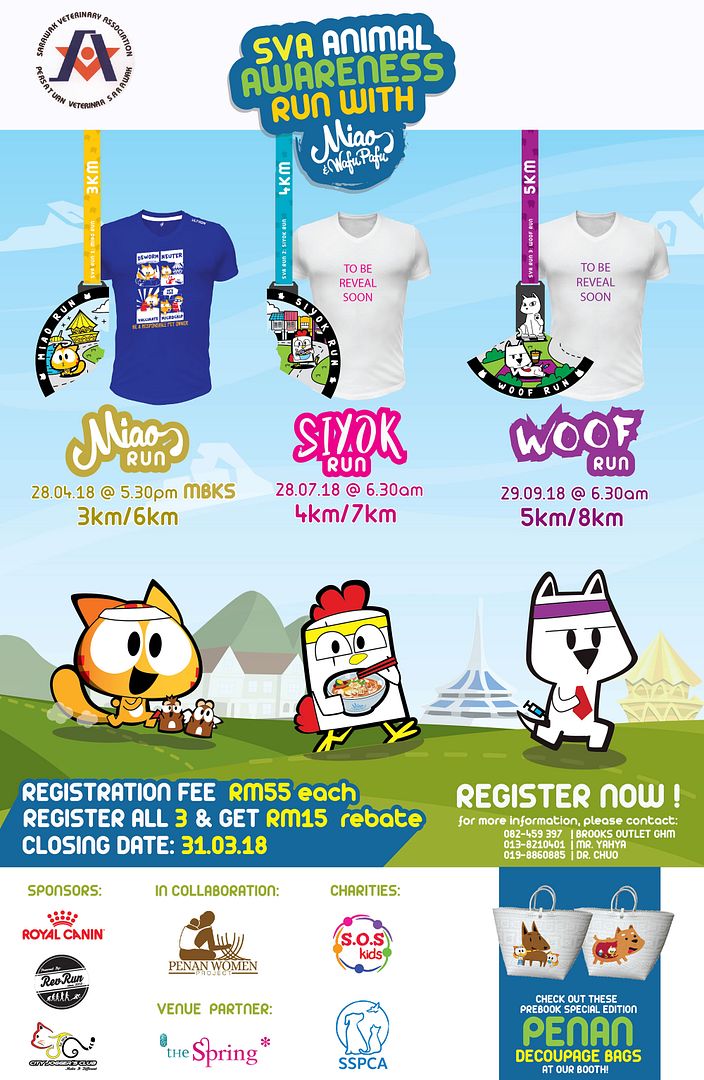 We are having 3 awareness runs this year in collaboration with SVA and Penan Women Project.
The first run is Miao Run, it will be about Pet Welfare.
The second run is Siyok Run, which will be focusing on Food Hygiene and Safety.
And lastly, Woof Run, on Rabies Awareness.
All of these runs will accompanied with exhibitions on the weekend the run is held. So do come and either join the run or the exhibition.
You can register after 31.03.18 as well but there will be no extra rebate after this weekend.
---
The run medals will be split into 3 parts, each for each run. When you gotten all three, you can assemble them to form one medal.
Currently, only one run tee design is out. The other 2 is still WIP.
All of them will be Miao&WafuPafu themed.
You can register for the run at Brooks Gym@ Green Height Mall
or visit our booth this weekend at TheSpring Shopping Mall.
---
We are having a registration week at TheSpring @South Court.
If you are not interested to run, you can drop by to check out all these stuffs we have there.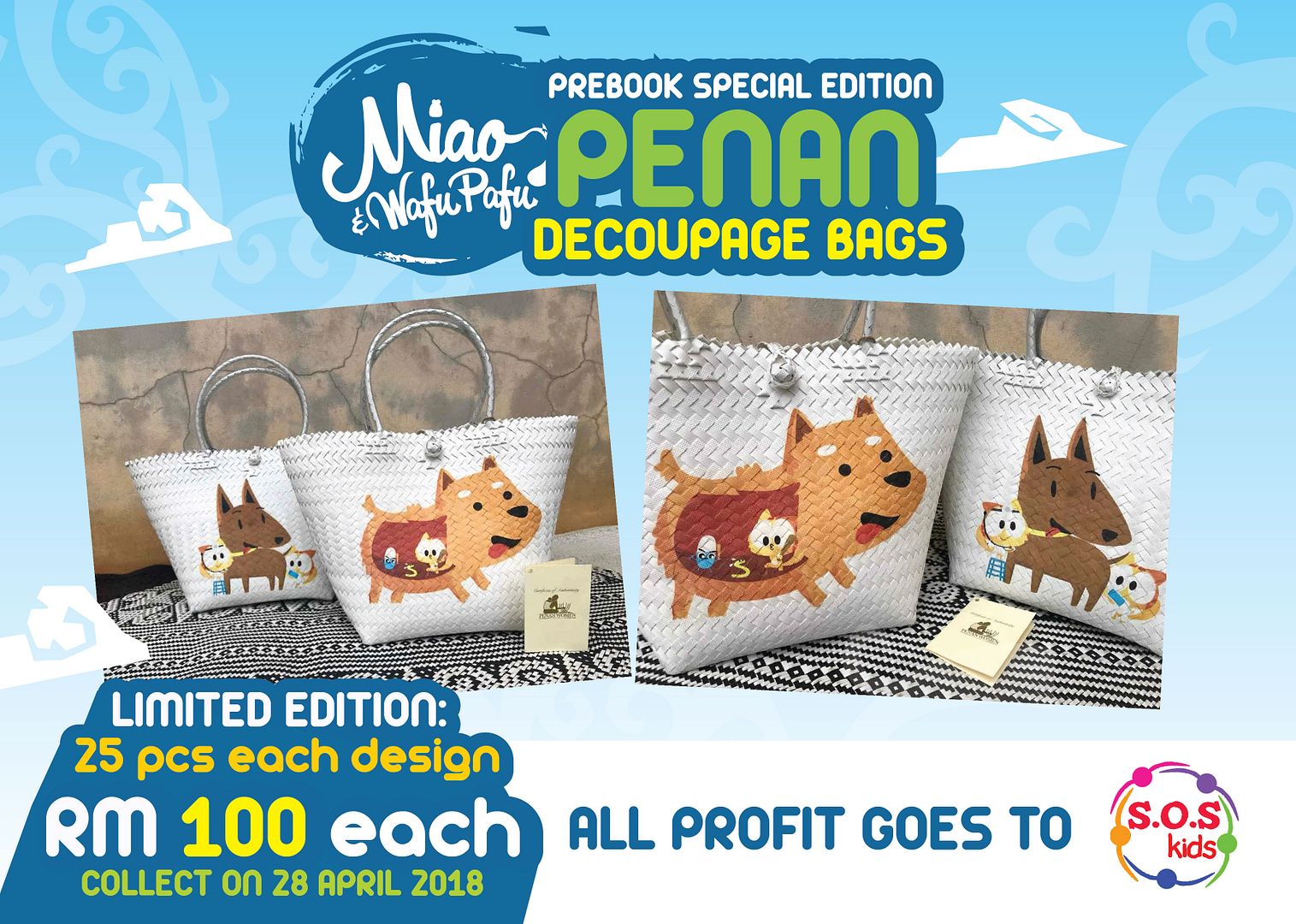 Bags….and animals!
Hot Chicks!
Bunnies!
Duck!
Hedgehogs!
---
For those who are not based in Kuching.
You can register the Virtual Run as well as purchasing the Penan Bag this way.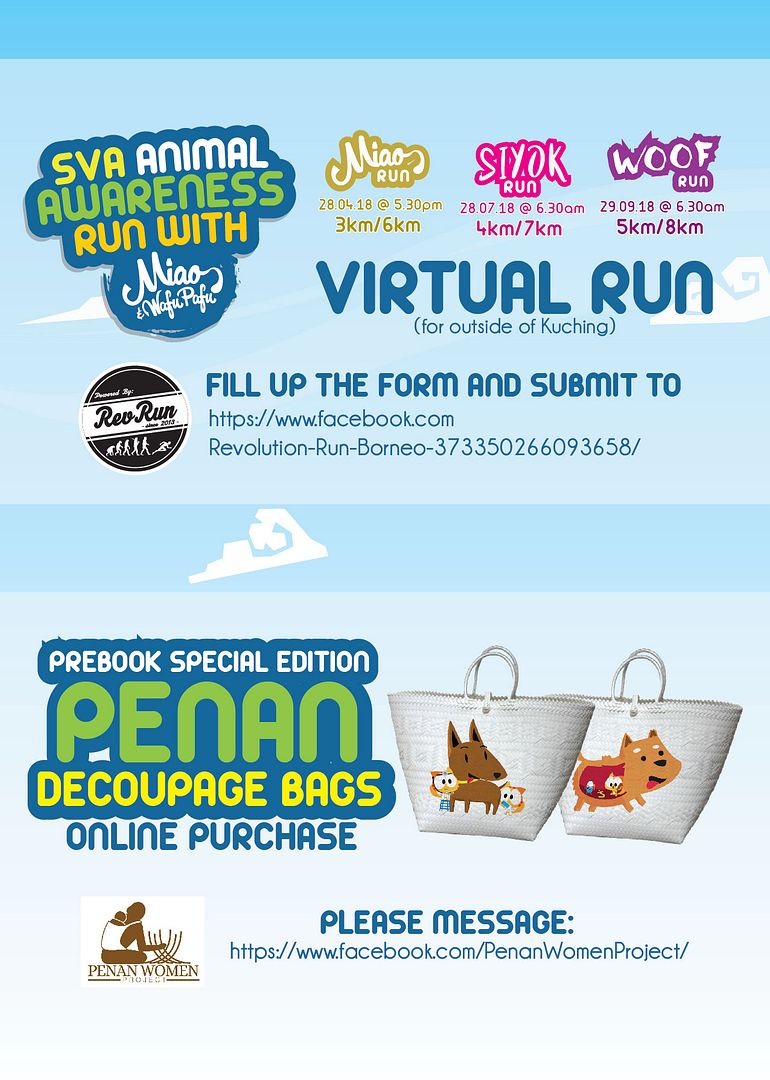 Revolution Run Borneo & Penan Women Project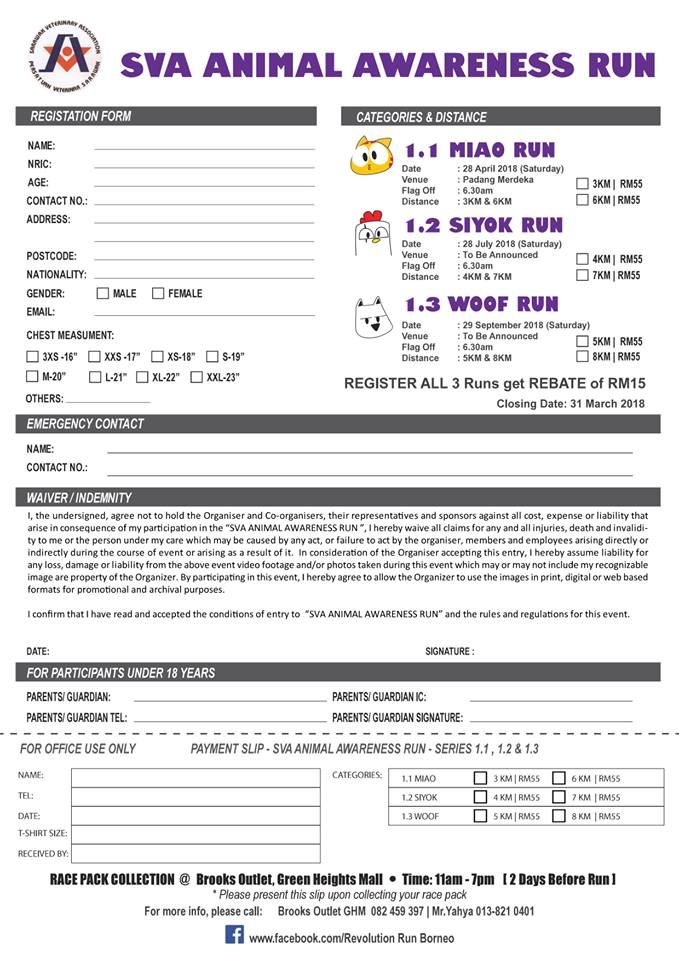 The form