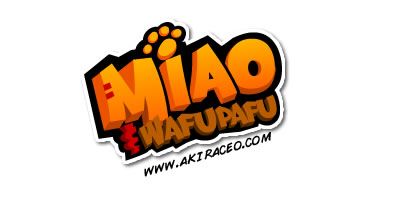 ABOUT Miao&WafuPafu
Miao & WafuPafu is a comic blog chronicling the author, Miao going about his daily life with his friends, with a twist – everyone is represented with an impossibly cute animal alter ego, and Miao is often accompanied by his pet hamsters incarnated as an angel and a devil.
From a simple comic blog, Miao&WafuPafu is transforming itself into a local brand that will offer various merchandise with distinctly Malaysian designs.
Below post/article was written for Prudential's Project Listen: Malaysia Inspiring Stories.
ABOUT AUTHOR
How I started drawing?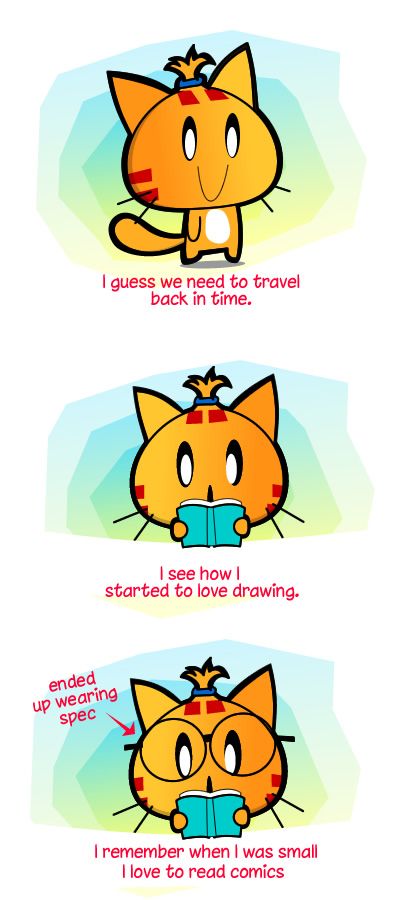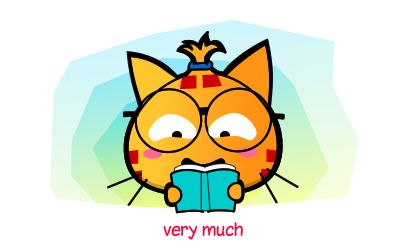 Probably because of that,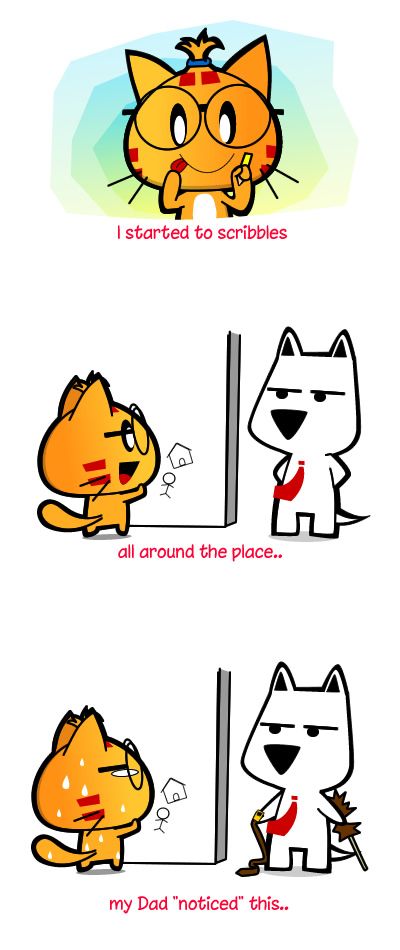 Because of that, my passion for drawing started to grow…
And because of my likings of comics, I ended up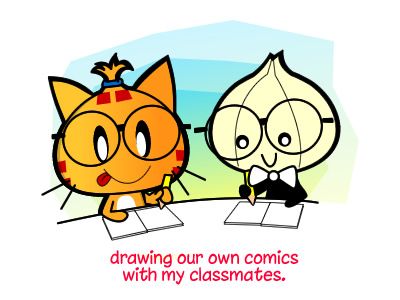 I still remember the comic titled Legend of Crystal. I never did finish one chapter but the story still go on in my head. I'm currently on my Fifth episodes: The Returns of the Droids. Sometimes if you notice I spaced out, I probably am drawing the story in my head. Seriously, one day I need to have them all sketch or at least scripted. XD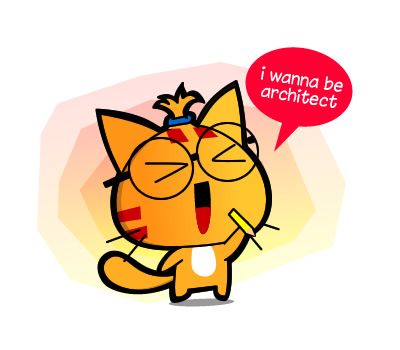 Despite my love for comic, my dream job back then was to become an architect and designed my own home. XD Probably, that's the only occupation I know that draws back then when I was small.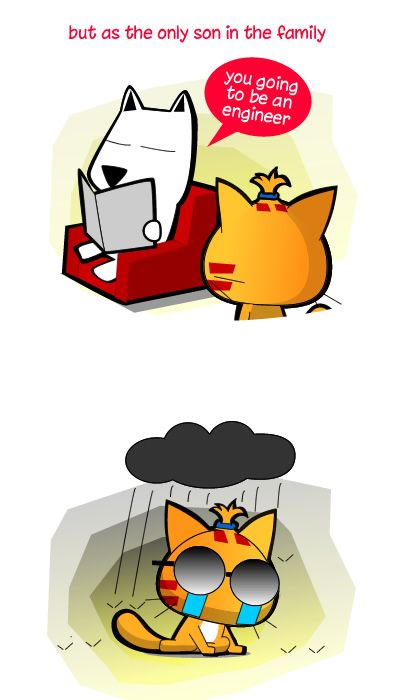 …everything was already planned for me.
What inspires me continuously to draw?
As an obedient son, I took on the plan and also the engineering path. I believed it to be a good path and still believe it is. I do like engineering as I always like science, like to know how things work and how they can work differently. Then again, while walking down this path, I still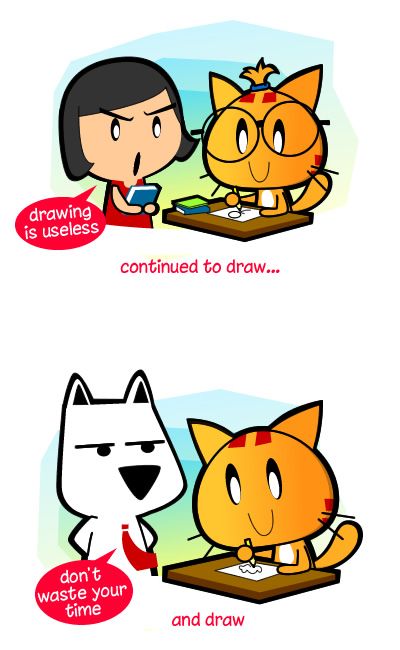 …with a lot of discouragement along the way from the oldies like my parents and teachers.
Not sure it's our education or culture but art had always been look down upon and not appreciate in Malaysia. That's what I feel. In school, art class always get abandoned by the teachers and in society, people not willing to pay for drawing. The sentence we heard the most is "It's just a drawing".
But good thing, it gets slightly better nowadays with the new generation who appreciate arts more.
Due to an assignment in University, I got involved in blogging. With my poor human language skills, I was forced to draw to blog to express myself. And being a very poor cat from a poor family, I could not afford a drawing tablet and was forced to…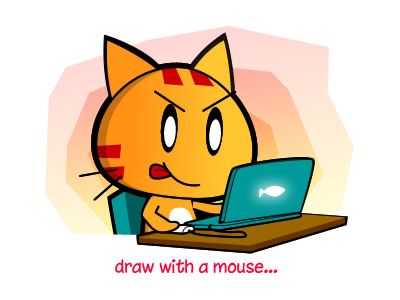 Uh hum, I have been drawing using mouse all this while. They always said: "Use what you have.":P
I would sit in front of the PC and draw for hours just to polish the skills and techniques. Then again, I had quite a number of fights with my dad over this as he feels that I'm wasting my time.
The worst quarrel happened when he…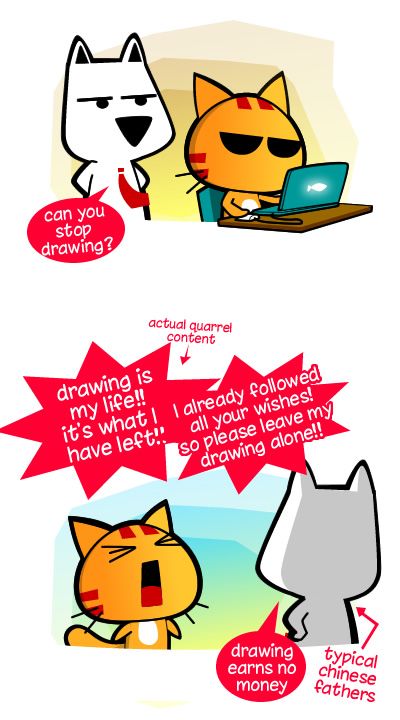 It happened right after I graduated. Le sigh…
What inspire me to continous to draw after that was the happiness…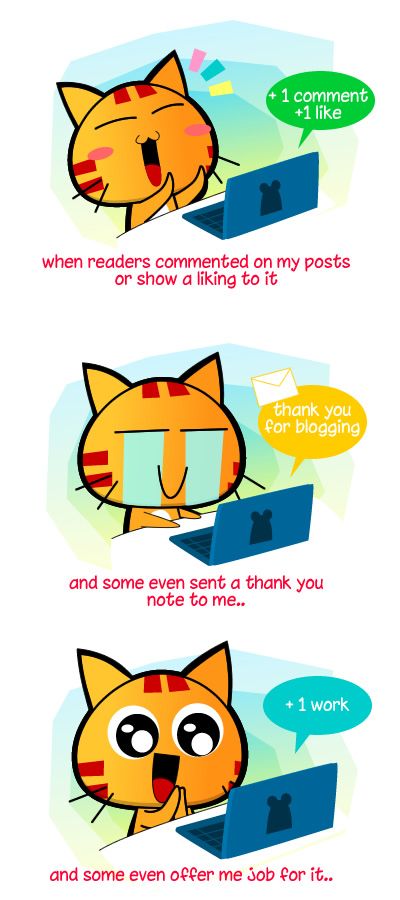 The responses from readers both good and bad keep me moving forward and continue to draw. Without any academic behind drawing and design, I'm very surpirse with what I got into.
Now, my joy is to see how my readers enjoy the comics I made.
Eventually, I made some small achievements by being nominated in various awards and got featured on the news. And due to that, my dad on the other side, accepted "drawing" but…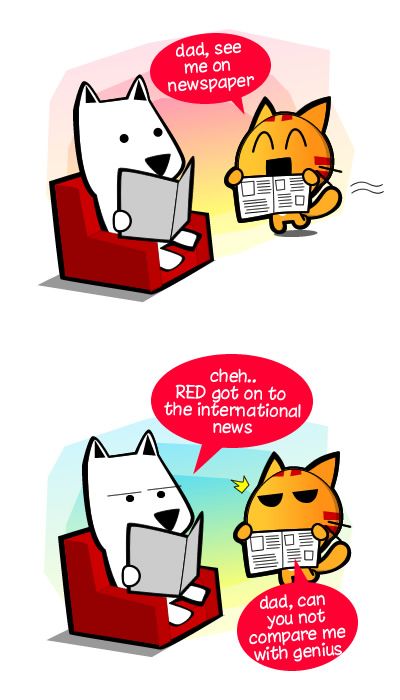 just not my drawing..
P/S: RED (Hong Yi) is the well-known Alternative Medium Artist from Sabah. The one who drew using coffee stains, basketballs, socks etc…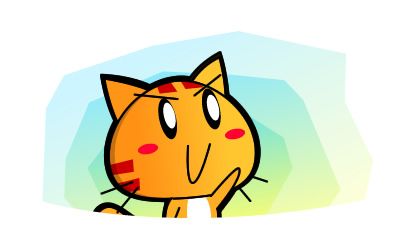 Now, my wish and dream target is to be able to do more with comics.
Maybe one day comics will be everywhere in our life not only providing entertainments, but even creating awareness such as raising charity, promoting our country land and cultures or even spreading love for animals and somehow contributing back to the society with comics. A world of comics.
Something I'm planning and looking forward to do. No sure whether it will be a success but I shall try. YOLO. XD
Currently, I'm a retired 4 years experience RnD opto-electronic engineer, a freelance designer, and a full time Miao operating my own merchandise brand , MiaoWafuPafu.