It's always a dream for webcomic artist/comic bloggers to have their works publish or in physical form.
So to fulfill that dream before the world ends (in 2012), I did a collaborative work with the webcomic artists from Bolehland, Bro,don't like that Bro and I-know-you-dont-give-a-damn-about-my-Life  and come up with a 2012 calendar!!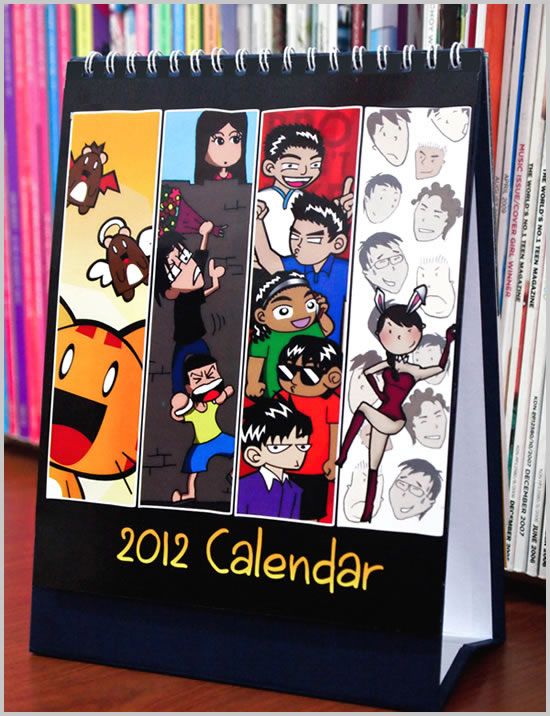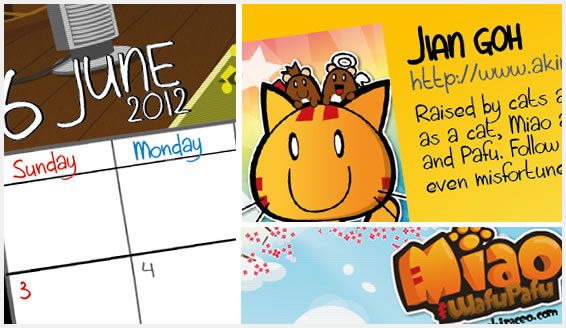 TADA!!! If you're interested to have one, the info is just right below this image.
DETAILS
Size: 6″ x8.5″
Stand: Hard Chipboard
Dates: With Malaysia Holidays (including individual state holidays)
Illustrations: 3 artworks by each webcomic artist. 3 months from Miao&WafuPafu
Price: RM10 only (without shipping = COD) & RM15 (with shipping)
C.O.D Location: To be decide later 🙂 
 –>:: Limited copies :: <–
HOW TO ORDER [Closed]
I'm sorry the order period is over but you may try and send an email to me to check for any extra copies.
For those who already ordered, the calendars have arrived. Please check your emails for the payment steps. Those who have yet confirmed your address with me, please do so too. 🙂  If you have not receive any emails from me, please do drop me a message about it. 🙂
Grab one now while stocks last!!
It could be the last calendar we made, if we do not survive 2012. XD