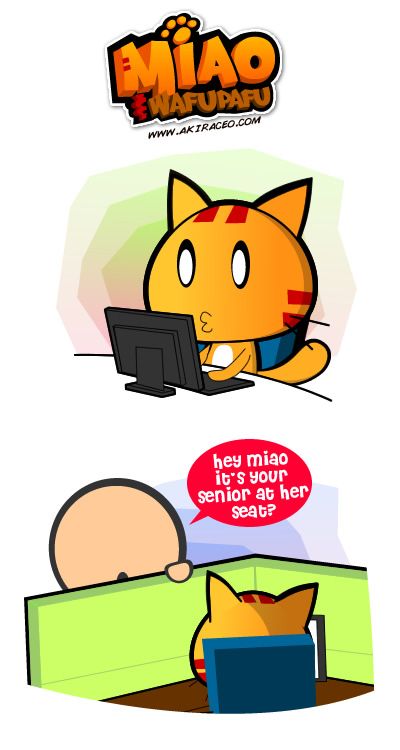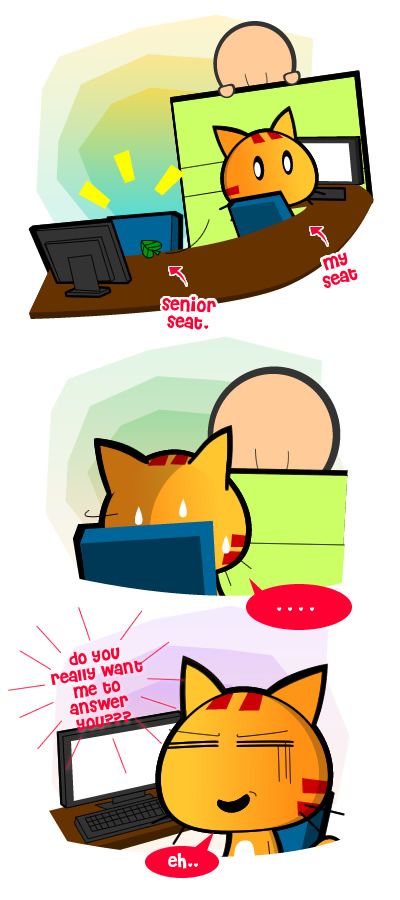 Some how I feel that I'm stupid if I answer her.
.
.
.
.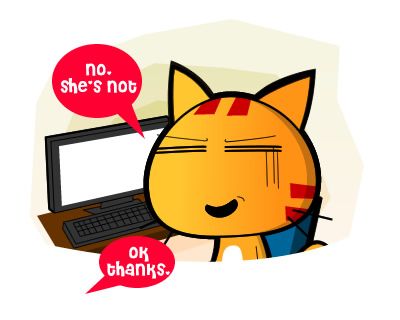 Okay. I'm stupid. 😐
I have no idea what happened but I think my IQ just decreased for answering that.
I understand sometimes people ask obvious stuffs. That's okay because usually those are out of politeness or awkwardness.
But this is just "insert any words you think is suitable" …  =.= Sometimes I feel like answering them : "Yea, she's sitting there." (even there's no one there) hahaha XD
Anyone experience something similar before?