Heavy photos ahead. Most of the photos taken from the Nuffnang Official NAPBAS Photostream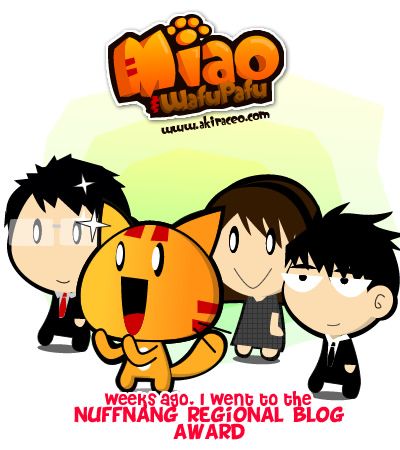 with Ernest, Chingy and Kenwooi.
It's the second time I attended the Nuffnang Regional Blog Awards. The first time was 2 years ago in 2009 as a finalist in Singapore. This time I went as a guest 🙂 with two finalists! Chingy and Kenwooi.
**Click to read**