Good Morning All!!!!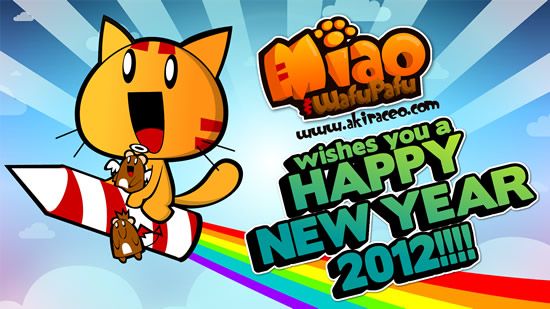 Woohooo!!! It's a Brand New Year!!!  Miao&WafuPafu wishes all the BEST and nothing but the BEST for your 2012!!!
May all your dreams and resolutions come true this year, the last year!! (like what the MAYANS said)
So..
Chase all your Dreams!!!
Fulfill all your Resolutions!!!
😀
——————-
It's my dream to group all the comic bloggers together to make something big and different. And last year, I managed to create the Comic Doodle Blogger Group and gathered some comic bloggers together for a Malaysia Day Collab. It had been growing pretty well 😀
And since 2012  is here, we made something for this New Year.
First, check out the teaser below made by Kyo from Koudamainframe
Since it's 2012, we thought of making a Doom's Day theme.
and here's my story.. 😀
*click to read *