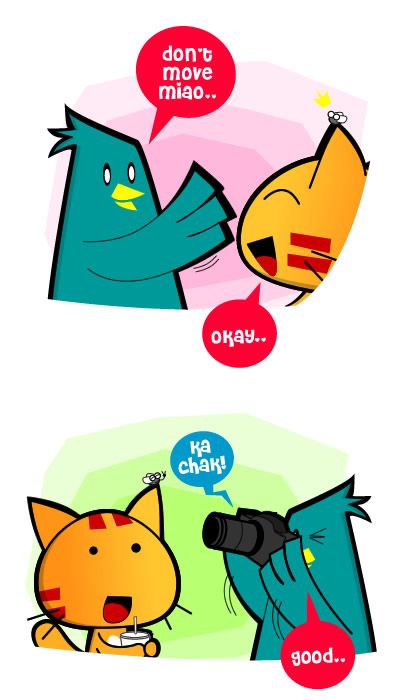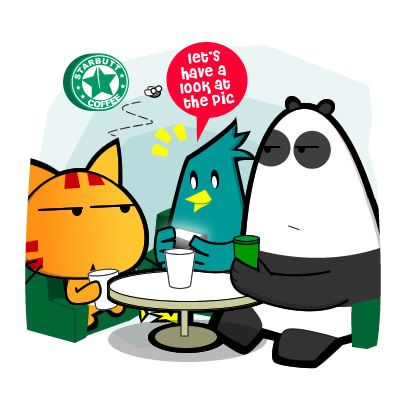 That's Robin and his photography obsession.
I happened to be in KL for an event the other day, so I met up with Robin and Jasonbefore heading back to Malacca. It's been ages since we met up, we chat from cameras to food to Kuching, basically anything under the roof. It was a good afternoon tea. It would be great if the Bear was there and even awesome if they brought a GongCha for me.  Hahaha..
Half through the chat, Robin noticed a bug on my head. I thought he was going to help me getting rid of the bug off my head but he went and took a photo of it. *sweat*
Oh well, photography always comes first for him. It seems like we all have our little obsession and passion of our own. For me, it's drawing. My Miao&WafuPafu always come first XD.
Do you have anything you're obsession or passionate about?
By the way, do check out the their blogs 😀
The Bird who obsesses with Photography.
And the Panda who obsesses with Food… and Transformer 😛