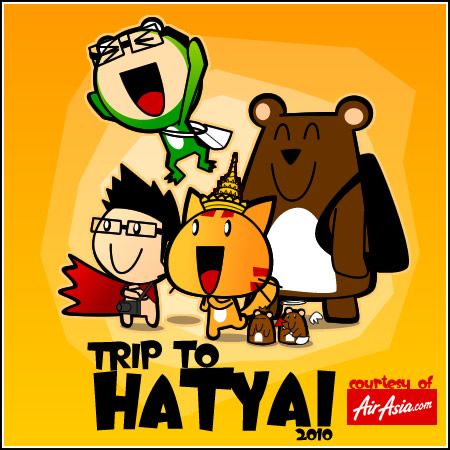 Last part of my Hatyai's trip :D. (at last)
We had our breakfast the second day in our Hotel. It was a very standard breakfast with stuffs like Toasts, Fried rice, Fried Kuey Teow, Porridge.. etc. Well, I enjoy the porridge very much 😀 I love anchovies…hmm I love fish, I'm a cat. 😛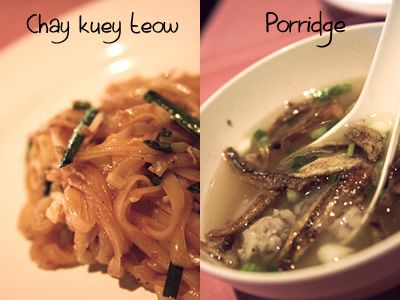 We were hoping to try some Thai breakfast but there's only one Thai dish available, a dish called Southern Thai Rice thingy. If not mistaken it's called Kohb-Ku-Krab but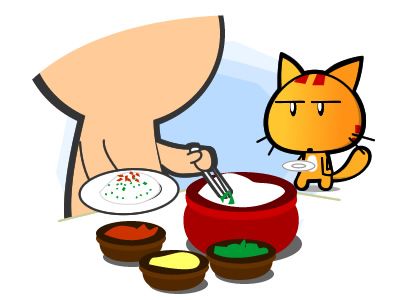 the bad thing was I need to prepare the dish myself and I don't even have an idea how. :/
Good thing there was this Thai girl preparing one for herself, so I stood behind her and try to learn a little……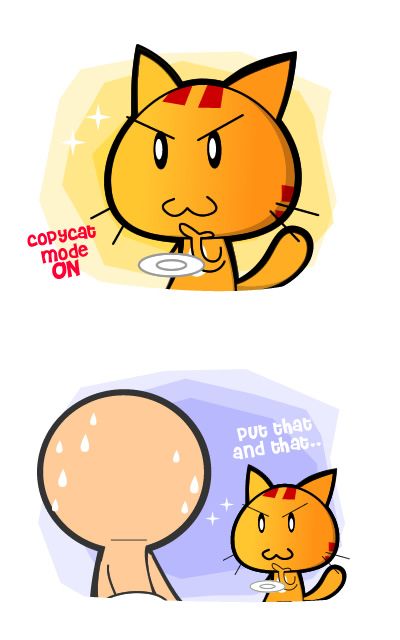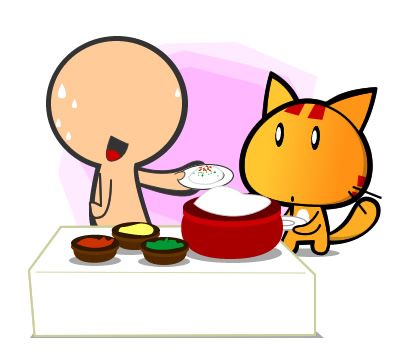 Then, suddenly the Thai girl turned around and gave me hers instead..
Woohoo!! Thanks nice Thai lady!!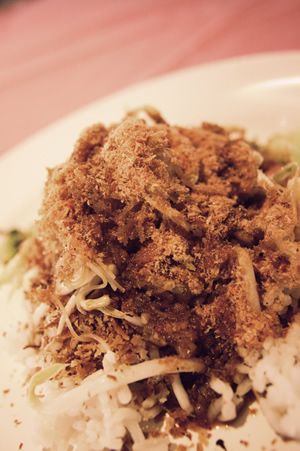 So here, a plate of Kohb-Ku-Krab..
Too bad, I didn't like the dish very much. It's very grassy and I'm a carnivore but i did try my best to eat as much as possible, just not to waste the Thai girl's kindness.
After the breakfast, we grabbed our camera and met up with our driver. Yep, we got ourself a driver, thanks to Iska for it. The driver had planned everything for us, the place to visit and the place to eat. 😀 We just need to sit back and enjoy the ride. No more lurking aimlessly 😀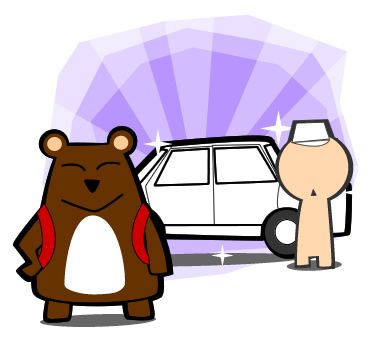 First stop, Hatyai Hill !! (not sure bout the actual name)
I think it's the tallest highest hill in Hatyai, can view the whole Hatyai city from there.
(You may click the image for a bigger view)
Click the link for the rest of the post.