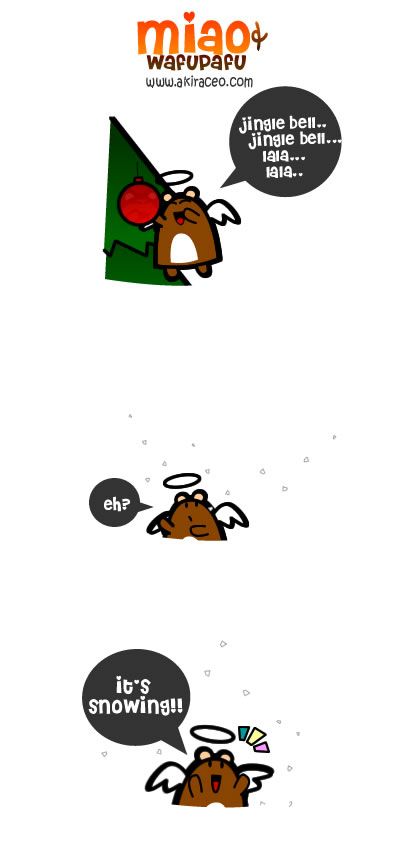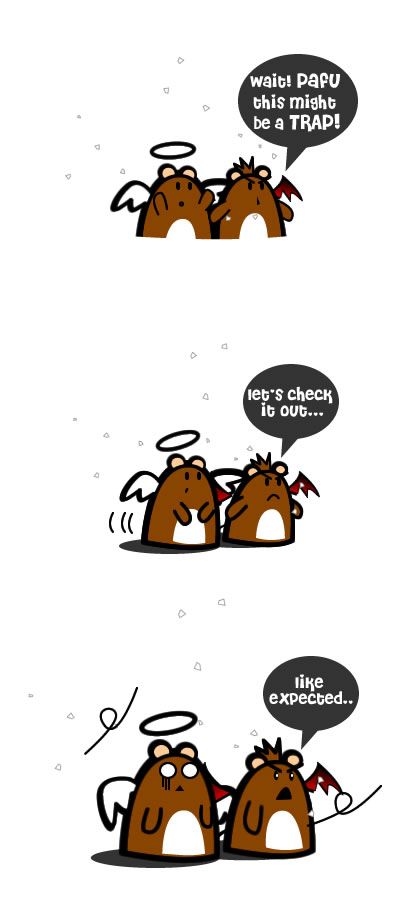 .
.
.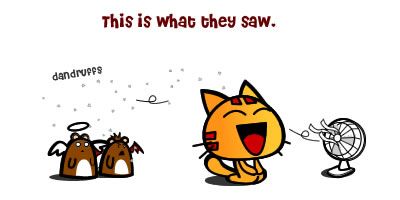 Since I was small, I always wanted a White Christmas with snows but sadly we will never get that here in Malaysia. Okay, maybe 3 years later (2012) when the Earth's weather goes wrong and it snows in Malaysia. Lol…
I don't know why but I always feel that Christmas is better when it's cold and snowy. XD Though there is always a choice of going to Genting Highland for the cold weather here. But from what I heard, the place is so pack and jam during Christmas and by the time you reach the peak of the highland, it's already New Year. Lol..
*Hmm… wondering how it's snow like…..*
In case, you're wondering…Yes, I'm having dandruff problem again.